Our TitBit
– Every year in  the month of April in  Canada, Edmoton verses are fried , words are roasted, metaphors are boiled  and satire  is skinned while oxymoron is  oil dipped into  paradox . This is Edmoton Poetry Festival  where  bitter and sweet verses   are echoed   with the precision  that resonates with rhythm of the city  and its mass.Find underneath  the  participants   and the calendar the festival .We now also give you blog updates  of events and programs of  arts nature as they happen around the world. For your comments and views go to the comment box below or email us at miombopublishing@gmail.com.
Exclusive invited   Literary/Poetry Gurus include the following Laureates
Rebecca Thomas
Mi'kmaw poet and spoken word artist, current Poet Laureate of Halifax
Jane Munro
Author of six collections of poetry, including Blue Sonoma, which won the 2015 Griffin Poetry Prize
Nasra Adem
Edmonton's current Youth Poet Laureate; founder of 
Sister 2 Sister
, a monthly showcase of women artists of colour; curator of BAM! (Black Arts Matter) festival
These poets are bound to challenge, provoke, and stimulate us all.
Take a  snap of the  2017  Festival Calendar.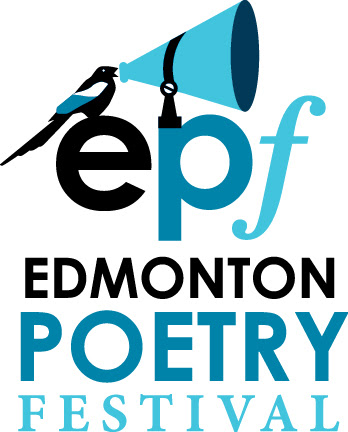 Sunday, April 16th
The Poets Within Chapbook Series
11:00AM to 7:00PM; Hosted by Jade O'Riley
Poets from Jade O'Riley's The Poet Within classes from 2007- 2016 will read from the chapbooks and from their latest completed works.
A Celebration of Poetry at Rutherford House 
2:00PM; Hosted by Edward van Vliet
A poetry reading at the Rutherford House Provincial Historic Site that celebrates "History" in its many senses: personal histories, cultural histories, Edmonton/ Strathcona's history, and the larger concept of history and heritage.
*Rutherford House is looking for poets to read at this event. Please
click here
to see their Call for Poets.
QUARTO & SOUND
4:00pm; Hosted by Wendy McGrath
QUARTO & SOUND present an avant garde adaptation of Wendy McGrath's poem "Box." This performance is a genre-blurring collaboration of poetry, instrumental music, and voice, featuring Edmonton writer, Wendy McGrath, and local jazz musicians Yana Loo, and Sascha Liebrand.
Monday, April 17th
The Polyglot: Multilingual Horizons 
12:00PM; Hosted by Adriana Onita
The Polyglot, Canada's first multilingual poetry and art magazine, invites you to a reading by poets featured in our inaugural issue Crosswalks, followed by a roundtable on experimenting with different languages to expand poetry horizons.
The Silver Age in St. Petersburg and Edmonton
2:30PM; Hosted by Ella Zeltserman
A celebration of the lives and poetry of Russian poets Anna Akhmatova, Nikolai Gumilev, and Osip Mandelshtam, interwoven with the works of local poets Randy Kohan and Ella Zeltserman.
Sunday, April 23rd
The Poetry of Reconciliation
7:00PM Hosted by David Prodan
A powerful evening that explores how art and poetry can be paths to reconciliation. Stay tuned for a Call for Submissions.
In The Community
Breath in Poetry Collective – Season Premiere & Poetry Jam
Join the Breath in Poetry Collective for the 2017 Season premiere! This year we decided to celebrate Black History Month by featuring local Black artists. On Tuesday February 7th poet Dwennimmen will be releasing her latest chapbook. Afterwards there will be a few open mic slots for anyone who wants to perform. Come celebrate with us by supporting local artists every Tuesday night at Massawa Cafe, 7-9pm! Other featured poets this month: Brandon Wint and former Victoria Youth Poet Laureate Ann-Bernice Thomas.
Also, as part of the Anti-racism Film Festival, we have a Poetry Jam coming up in February!
Poetry Jam: Saturday, February 18, 7pm
Massawa Cafe & Bistro
10153 97 St NW, Edmonton
Do you have something local and poetry related to share with us? Are you a member of the Poetry Festival or a partner organization?  Send
rayanne@edmontonpoetryfestival.com
a note to have your event or accomplishment included.