Miombo Pen
 – Cathy Magodo Mutukwa is an astounding pen mover. Here she writes to  a diverse  community of the feminine race , activists , feminists ,peasants and poets/writers. She whispers he husky, metaphoric lyrics in the ears of their minds. She carries her poetic torch without fear; she wields the metaphoric fumigating gun with bravery. Magodo Mutukwa reminds us of the late legendary Chenjerai Hove, her poetry vibrates the soul  and  all in all evokes memories  of   great poets like Maya Angelou   ,the late Yvonne Vera  and  the great pen pusher and wordslanger American Nikki Giovanni. Enjoy the metaphors for our mothers by Cathy Magodo Mutukwa , a  South African based Zimbabwean Creativity Feminist, Writer and Poet. Contact MP at miombopublishing@gmail.com.
To Us (Women)
I've said it before, I'll say it again
To us women! who refuse to be refused
Standing our ground and speaking
our minds,
no more pulling our
hair in anger
or speaking in silence
Something has changed,
I'm not talking about the change of seasons
or the turning of leaves here
We had to break in order to grow
now, as we stand today
all lessons learnt, tall and proud
let us not forget,
that to get here
we had to pass through that place between
nowcrhere and somewhere just before we hit
rock bottom,
The many mountains heavy on our heads,
we had to balance lest they bury us alive but
we survived
The words and not songs taught us the true
meaning of strong, resilience and patience,
Let us remember to remember,
all the women who had to be…then
so that we can be… today,
their dreams which live through us,
their vision that didn't dry up together with
their tired bones…
Daughters, sisters and mothers…we've come a long way,
Define yourselves before they define you!
Be bold, be proud.
Restless Song Within Me
Allow me to sit and catch my breath
the tune in my heart played from
strings that pull and contract,
heavy with
veins boiling with hot blood of a long
line of women yelling
Strong!
"Lend us your ears, they insist, listen!"
The song, this song- they taught me
a long time ago, the words I forgot
though it lingered somewhere in my
being and its roots long made my
soul its home, memory omitted it
the waves life brought made me
doubt
the legacy of my mother and all the
other women before her
Allow me to hold my head in shame
as their voices made one voice
resonates within me
I'm no ordinary person, I am a woman
whose boundaries were erased paving
the way for anything to be possible
only if i believe…
Let me stand before you
celebrating unapologetic womanhood
and dance to US…a new breed who dare dare nots.
He's No More.
He died mother,
In the infancy of his
adulthood
Alone and alienated
intellectually stuffed not starved
Even the years of schooling couldn't
save him from himself
He was a mad(e) man in an unforgiving
shell of a body
Ah mother,
Him the product of your labor pains
has amounted to nothing except
for fattening the maggots that bore through
his mortal remains once home to pride,
They got him mother, right between the ears
with bullets of edification propelled by years
of missionary education,
Ah mother, he's no more…
Breathing Through Writing.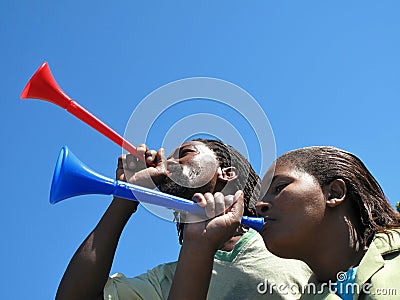 Then I began writing about
those, whose voices had been
stilled but not quietened
Searching for inspiration in the
web of influences 'they' tattooed
on the back of black history
I was like a child without a
mother longing for one
tracing the footprints engraved
in the valley of hope
The muzzle was off now, the one
that strangled and silenced
I could speak!
I the voice of many voices trapped
in one, ancient but not forgotten
then, I breathed life into my words
they weren't only black letters,
dancing on white paper now but a
story still to be told…
Amai (Mother)
There are things this heart can't express and
the mind can't compress
There are the things unsaid, the wind can't
repeat
Yet,like the rush of a gushing river, I need to
pour it out,
turn my insides out for all to see, that I'm hollow
that I'm lost,
that I too died the day you left even though my
heart still beats.
Amai, how I wish you were here,
It's been several years, couple of months, still
counting the days,
They told me grown men don't shed tears but
I weep because of my sorrow realizing nothing
will ever be the same.
I mourn your loss each time I think of you while
fighting battles nobody knows about,
I close myself off from being loved for fear of
being left alone again and the world crumbles
around me.
I'm consumed by this storm raging inside me
that sometimes I forget what it feels like to feel
when silence ensues
I don't mean to be unhappy but I feel your absence
in the depth of my soul,
I guess what they say is true, you will never realize
the value of a moment until it becomes a memory.
Mother, if I could have one more day with you
I would tell you all about it,
I have a feeling you would know exactly what
to say
and you would gather me up in your arms and put back
together my broken pieces.
Catherine Magodo – Mutukwa 
was born in the1980s in Mutare but grew up in Harare. She is a Zimbabwean poet/author currently based in South Africa. She has a keen eye for detail, an attribute that makes her a veritable artist and social commentator. In all her writing, she aspires to uplift the morale of women everywhere and to inspire all womenfolk to tell their stories and create others.