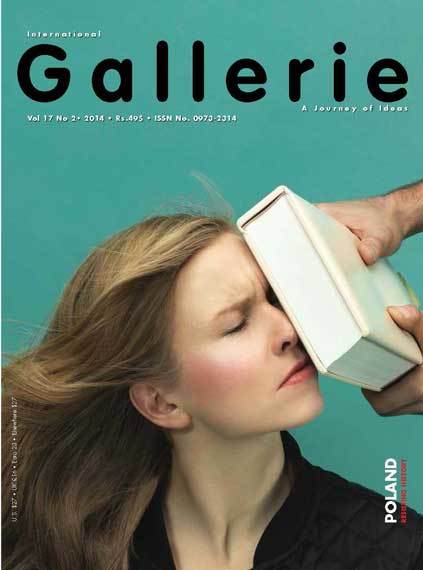 This  International  Art magazine   is  coming  to Madzimbabwe to   foster  artistic  integration , creative  exposure  and cultural arts  diplomacy. Despite  economic turmoil and political decadence, Zimbabwe  remains  a haven of  creative  genius  and destination of artistic greatness and  literary  prowess.Bina  Sarkar Ellias the  founder   and  the  editor  of this   reputable  publication  is bravely bracing for this African Art Expedition .The  Art Magazine seeks  to  capture the  roaring  and  thundering waters  of Shungunamutitima( Victoria Falls) , the  cascading  misty  mountains of Inyangani, the peaceful though  giggling  waters of Limpopo , the suicidal hot sand pans  of kgalagadi( Kalahari desert), the  dust  pounding  mbende ( shona) Ishichikicha ( southern part of Zimbabwe), Jerusarema ( Murewa)  dancers , such dances    define the  traditions  of the people  of Dzimbadzemabwe( house  of stone)modern day Zimbabwe . Zimbabwe is  endowed with  natural beauty and indigenous languages  that forms  its original praise  poetry  and  literature . Museums  and  galleries cough  with  artifacts , traditional  wares , beaded art,  stone ,metal and wood  sculpture  and  all these and  other form the  content  of the Zimbabwe  Gallerie edition. This is a great opportunity for Zimbabwean artists , galleries , museums , cultural experts , writers ,poets , curators and literary artists   and their works of art to be featured in this great international Art magazine .
Arts organizations , cultural projects and international arts promoters might want also to embrace this opportunity in form of collaborations and partnerships with Gallerie publishers these organizations  include the British Council Harare , the Alliance Franchise Harare , the European Union , the Netherlands Embassy in Harare , the Indian Embassy in Harare , the Culture Fund , the Zimbabwe National Arts Gallery , Dzimbanhete Arts Interaction , Delta Gallery , First Floor Gallery, Unhu Village , Dominic Benhura Arts Studios , Chapungu Gallery   , the National Art Gallery , the Zimbabwean media( print and online) as well as the National Arts Council of Zimbabwe. While Zimbabwe strives to shape its political and economic character , the cultural character must also be   shined through artistic collaborations and cultural exchange fellowships to promote both cultural tourism and international visibility .
GALLERIE PROFILE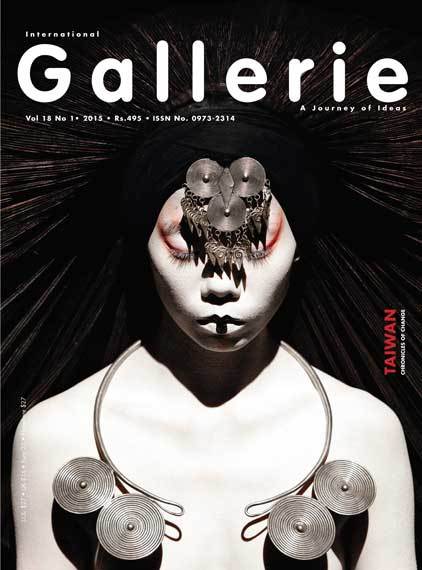 :International Gallerie is an award-winning bi-annual global journal that encourages knowledge and understanding of cultural diversity interpreted through excellence in the visual and performing arts, photography, cinema, essays and poetry. While it addresses global issues, it also highlights socio-political and cultural dynamics of specific regions in the world. Gallerie believes that it is culture that ultimately humanizes. These exigencies are communicated to its readers in an eclectic compilation of words and images, each issue a feast for the eyes and intellect. At the launch of every issue, a panel discussion encourages inquiry and debate, engaging the audience in interactive discussions, . The positive feedback from many of its global readers that Gallerie has altered their perception of life, contributes in strength to its objectives. Do visit www.gallerie.net
Bina Sarkar Ellias
is founder, editor, designer and publisher of International Gallerie, an award-winning arts and ideas publication, since 1997. Gallerie encourages critical understanding and appreciation of cultural diversity through the arts. She is also a poet, curator and fiction writer, published in anthologies and online sites. Her book of poems FUSE has been taught at Towson University, Maryland, USA. Poems from it have been translated in several languag­es. A Chinese edition was lainched in 2016. Her forthcoming book of poems "When Seeing is Believing" is to be launched shortly. She has curated 'MIGRATION' at the Pune Biennale 2017 and is working on curatorial projects for 2019-20. She has received a Fellowship from the Asia Leadership Fellow Program 2007, towards the project, Unity in Diversity: Envisioning Commu­nity Building in Asia and Beyond, the Times Group Yami Women Achievers' award, 2008, and the FICCI/FLO 2013 award for excellence in her work.
Listed below are a few of the overseas institutional subscribers since 1997:
Freer & Sackler Galleries, Smithsonian Institution, Washington DC, USA
The New York Public Library, NY, USA
The Metropolitan Museum, New York, USA
The Asia Society, New York, USA
The Asian Art Museum San Francisco, USA
The MOMA, New York, USA
The MOMA, San Francisco, USA
Library of the Congress, Washington, USA
Harvard University, Boston , USA
Bard University, New York , USA
Boston University, Boston , USA
Evergreen State College, USA
Royal Ontario Museum, Canada
Victoria University, Victoria, Canada
The Tate Gallery, London , UK
The Hayward Gallery, London, UK
The British Library, London, UK
INIVA, The International Institute of Visual Arts London, UK
The Oriental Art Museum, Berlin, Germany
National Heritage Board, Singapore Art Museum, Singapore
Trans Cultural Exchange, USA Gallerie Publishers
311 Prabhadevi Ind. Estate
Prabhadevi
Veer Savarkar Marg
Mumbai 400036
India
T: 91 22 23673366
http://www.gallerie.net / galleriemag@gmail.com / binasarkar@gmail.com
Blog Article   Written and Compiled by MBIZO CHIRASHA
 is  an internationally  anthologized poet , literary  arts  project  curator , creative  humanist , arts  activism catalyst , blogs publisher   and a  Writer  in Residence . He  is the  Solidarity member  of GAPA( Global Arts  and Political Alliance),the African Partner of the  International Human Rights  Arts Festival, the  Resident Coordinator  of  100 Thousand Poets  for  Change- Global, the Founder of  Girl Child Creativity Project( 2010 to present) , founder/Creative Director of  the Young Writers Caravan( 2003-2007),  Facilitator/Curator of the Creative Leadership and Artistic Training Project for Africa( 2018- 2023)  , Publicity Attaché  of Valhalla Arts , South Africa( 2018-2020).He  is the Word Press Publisher  of  thePersonalitiesofinspiration(www.personalitiesofinspiration.wordpress.com)  and  MiomboPublishing (www.miombopublishing.wordpress.com ).Chirasha is  the  Editor  of the  Brave  Voices  Poetry  journal (Journal for political poetry and creative resistance), he  is the  Originator  of the  Zimbabwe We  Want  Poetry Campaign. He writes for the Tuck Magazine- (the International magazine on Arts Human Rights and Politics.).Mbizo Chirasha is the editor of the E-Poetry  Anthology  on Zimbabwean political instability "INSIDE DISGRACELAND".He  Co-edited , edited   , compiled, contributed  and written several  books , collections and  anthologies  across  theglobewww.en.wikipedia.org/wiki/Mbizo_Chirashame.facebook.com/mbizochirasha, me.google.com/mbizochirasha