This slideshow requires JavaScript.
To state or chant 'BLACK LIFE'S MATTER' is not to say other lives don't matter, it's a reminder that four hundred years and counting, black lives didn't matter enough. Not during the dark era of slave trade and its horrors on the African, not after slavery ended and blacks were left holding the short end of the stick. Economic deprivation, educational biases, color bars, institutional discrimination, where law applies selectively has had outright demonization of a people based on their color.So blacks were pushed against the wall of discrimination one more time and they snapped. The best so far out of a bad situation is that the movement is no longer about black. It is a race issue. And black skin, brown skin, white skin and all other hues in between are waking up to the horror of the black man's burden on racial prejudice and accompanying monstrosities of infamy, where unarmed men die at the hands of law keepers instead of being protected. The human race is waking up to the disastrous truth of racial profiling where a man is a suspect because of his color. The human race is waking up to the questionable values of former slave masters holding dignified positions on streets and parks across Countries as honored statues. The human race is waking up to the truth that there are still deniers of the history and continuing terrorizing and even killing of black people.That the core agenda of BLACK LIVES MATTERS remains the integrity of human values based on its diversity, global recognition of said values, empathy for the final struggle for liberation against these idiosyncrasies, restoration of justice and internationality of those same human values goes to speak to a change whose time has come.The BLACK LIVES MATTER movement has so far demonstrated non-violent protests and civil disobedience to speak their needs against all the above shows the world that theirs is a cry to belong as men and not a war against a group or groupings.
Let the men and women of goodwill who recognize humanity as one human race, continue to speak out in letters, poetry, dirges, contributions, videos, as Global Poetry response is doing- #BLACKLIVESMATTER , A GLOBAL RESPONSE(  Guest reviewed /blurbed by  African Poetic Lioness NANCY NDEKE)    
This global Poetry collection cover billboard is courtesy of our Artist  in Residence  , Multi- Award winning American  Artist  Rebecca Robinson
#BLACKLIVESMATTER- a Global  Poetry Response 
MOVING MONUMENTS
Totems that served to recall
Eons of mindless exploitation
Crass and gross dehumanization
That built towering monuments.
Now recalled from streets
Drowned in the cold waters
The bitter legacy that haunt
The dream of progress.
The past burdens eased
It's time for common humanity
To rise and march forth
Towards a better tomorrow…
#Black lives matter.
ECHOES OF A CONTINENTS PRIDE
Messages about awesome beauty,
From the ice- capped Kilimanjaro
Deep like the lake Tanganyika
The majestic Victoria waters
From the docks of Accra
To warmth of Nairobi
From the pyramids of Egypt
To oil pits of Angola
From the ranches of Botswana
To stubborn spirit of Rwanda
From lulling hymns of Cameroon
To drumbeats
In the heart of Congo forest,
A land with abundant resources
That should awake from slumber
Dust and reclaim her crown
BEING AFRICAN
Africans are the ones blessed
To be birthed and bred
In this beautiful place
Land of sunshine and laughter
Africa is not just the hue
But blood flowing in veins
The roots that draw nutrients
From raw rich earth…
Africa is sense of belonging
It is the love and attachment
The love for the people,
For Africa is the spirit..
THE CHORD THAT BIND US
#Black lives matter
The ancient land
Towering
With a long History
A sense of pride
In the beautiful hue
The land of ancient kingdoms
The forgotten pyramids
Undying resilience
That wouldn't give up
Through the turbulent times
Through the blowing storm
Determined to break shackles
in the mind
Conquering hearts with bounty
Redefining beauty
Despite string of tragedies
Greatness held hostage by egos
On your colors
We see image of ourselves
Because you are us.
MICHAEL MWANGI MACHARIA- a prolific poet who was born and raised in Nakuru county of the expansive Rift Valley in Kenya. He is a graduate of Moi University .He was anthologized in Echoes Across the Valley and has published in online journals. He also contributes articles in Saturday Nation. He also has interest in photography, fine arts,music,drama and dance. He is associated with a private publisher and has edited a few manuscripts. He finds poetry a worthwhile and great pastime as well as form of expression. He feels the information technology revolution has been a great opportunity for poets to link up and create positive change in the world today.
SMALL TOWN IN USA
A Black Lives Rally was coordinated by three young college aged students.
Approximately, six hundred attendees, equally populated by black and white in righteous anger.
The black mayor of a predominately white town, religious leaders, and anyone that desired to voice their opinion chatted and charmed the crowd.
No chants against the races or police in this small town, but chants that Black Lives Matter and I Can't Breathe.
The rally focused on education, voting, family values, religious leadership, and community unity.
The magnificent canopy over the heads of humankind is threaded with gold and festooned with hearts of ruby and pearls of wisdom.
Revolutionary and evolutionary efficiency with perseverance and stamina will conceptualize the social change implemented many years ago by the USA's First Black Supreme Court Justice Thurgood Marshall and Mr. Hamilton Houston.
The lovely Ms P. recommends an ever-so-spectacular book titled ~Root and Branch Charles Hamilton Houston, Thurgood Marshall, and the Struggle to End Segregation.~
The book is written by Rawn James JR., Supreme Court Justice Thurgood Marshall, and Mr. Hamilton Houston. Together they utilized their education and training to peacefully fight injustices and provided mentorships to young peple to effectively enact permanent social change.
June 19, 2020 (Ms. P.)
All Rights Reserved by Melissa Begley,
MELISSA BEGLEY is from the South in the USA, a Creative Humanist, Reflections Writer and Prose Poet.   A retired Health Care Professional with a profession that span for decades. She served as extensively as a Patient Advocate.  A Prolific Trainer of Patient Centered and Patient Focused Ethics. Her Writings, Reflections and Ideas are published   in several journals, blogs and spaces around the globe.
BIZARRE SLUMBER
Once upon a time
Surely now it's chime
Walking in darkness
Reaching out for the single brightness
Heard them footsteps behind
Firstly thought it was my mind
Walked faster and they followed suit
Sweating,heart beating. Am i in pursuit?
Cold fear chilled me as i was not acting
Only that i was not hallucinating
Yes i saw them falling the stars
Yes i saw them falling the stars
Willpower came to my rescue
Fearfully i took the cue
Turned around to see my villain
All was in vain
He was wearing all white
Believe you me he was might
All he done was looking at me silently
Blinding stare and stared up the sky diligently
Yes i saw them falling the stars
Yes i saw them falling the stars
©®Chrispah Munyoro 8/4/20

CRY ME A RIVER
The garden of Eden
Ravished , destroyed to a repulsive mess
Gluttonous human on a rampage
Self-centered, unfeeling and demi gods of devil
Whatever the human touches is demolished
Mother earth shed tears , PUREST OF PAIN
Resurrecting Sodom and Gomorrah
Living carelessly and shamefully
The signs of times ignored
Turned into Lot's wife
Creator's call of order falling to deaf ears
Persecution in our own caves the only solution
WHAT GOES AROUND, COMES BACK AROUND
The kisses of the sun on the skin no more
Caresses of the breeze a hearsay
Moon bathing only a wish
Tango with nature,extinct
Sweet melodies of birds just an echo
Addictive aroma of flowers ,oh i miss
Corona -19 virus now in the limelight
SOMEWHERE OUT OF THE BLUE, you sprouted
Oh God,hear our cries and prayers
Humbling before you visualizing all that we took for granted
We are passengers on this blemis but ego ate our souls
Now the reign is with the animals we abused
The crowns you wrathfully took from us and bless the nature
With a boom you silently drove us to hades
To err is human ,forgive us lord we are your children
Hunger and poverty are knocking silently
Dying alive we are for mother earth stopped her turning
We admit our sins dear God
Though our stony hearts are singing
IT WASN'T ME
©® Chrispah Munyoro
3/5/20
All rights reserved
CHRISPAH MUNYORO-is currently a graduate of Applied Art and Design, Graphics and Website Programming. at Kwekwe Polytechnic College in Zimbabwe. Munyoro is a talented writer, journalist and a dedicated Design Artist. She is natural linguist, fluent in many languages among them English, Shona, Esperanto, Setswana, Swahili, Italian and Yoruba. She began as a columnist writing feature articles in the Gweru Times in Midlands Province Capital of Zimbabwe. She has worked as a Midlands Chapter Chairperson of the Zimbabwe Association of Freelance Journalists. Munyoro was once a Zimbabwe Representative at Zone IV Regional Youth Games in 2014 Bulawayo in the boxing discipline. The multi-disciplinary artist is registered under AIBA the international body of boxing. The Writer, Artist, Poet, Journalist and athlete has been writing poetry since her tender years and she has participated in various writers, poetry, journalism and sports.
TIME TO TOAST.
At the edge of this Red Sea,
let's make a toast,
At the pinnacle of this dusty mountain,
let's make a toast.
The sharks that devoured the remains of my mother shall witness.
The buzzards that picked my father's bones in the cane fields shall sign,
The scars on my soul carrying a blue song shall counter sign,
My curly hair is a legacy of your love,
My name loaned by your generosity is a testimony of your concern.
My unschooled temper is in memory of pain and trauma.
Ask me not why I didn't move on after the charade of freedom.
Deal with inequalities of daily reminders of who I am not.
Am the family shame born in the barn.
Am that traumatic reminder of your gods of looting.
And since you forgot to trace my roots after the sin of your godly ways,
Time has come to share my view.
I matter. I matter to me. I matter to me and mine.
BLACK LIVES MATTERS doesn't demean you.
neither is it a vulgarity.
It's affirmation of me owning me for me in my blackness in this home away from home and forever home.
BLACK LIVES MATTERS is greetings to your soul from a soul that you made soulless.
BLACK LIVES MATTERS is coming of age from a barn boy to the balcony of life.
BLACK LIVES MATTERS is mitigation of a past I can do nothing about,
but one that must go down with it's monuments.
I come with accumulated burdens of injustice to demand truth sees daylight.
I come unarmed but with facts of the injuries of my existence.
BLACK LIVES MATTERS is a song of resilience and a dare to live.
And I sing with sorrow and unafraid of the consequences.
After all, even as a boy, am still divine and sacred in my make up.
BLACK LIVES MATTERS.
I say so with conviction and believe.
If I lose if I win, BLACK LIVES MATTERS to the end of the world as all men of integrity must know.
@ June 2020
NANCY NDEKE- Associate Editor for WOMAWORDS,  a Poet of international acclaim and a reputable literary arts consultant. Her writings, profiles , press clips and poetry are featured in several collections, anthologies and publications around the globe including the American magazine Wild Fire, Save Africa Anthology. World Federation of Poets in Mexico. Ndeke is a Resident Contributor of the Brave Voices Poetry Journal since mid-2018. African Contributor to the DIFFERENT TRUTHS, a publication that sensitizes the world on the plight of Autism edited by Aridham Roy. SAVE AFRCA ANTHOLOGY edited by Prof. Dave Gretch of Canada and reviewed by Joseph Spence Jr has featured her poetry and a paper on issues afflicting Africa and Africans.
BEAUTEOUS EARTH
Life is beauty;
Beauty of the woods,
Of wilderness, of trees
And birds singing;
Beauty of stillness,
The company of the unconscious,
And the escape from city noises.
Beauty is the sight of seagulls
Roaming like hawks around fish leftovers
When seamen return home.
That very sound voice of light
Fingertips of the wind in the morning,
That very dew making the bars rusty
With dark black color.
Life's simplicity makes it beautiful.
Prosperity foretells posterity of its coming,
Out of a sudden, life smiles at us.
A FAINT LIGHT
In the stillness of nights,
A faint light penetrates
Particles in the air.
All living creatures are
Awfully in great awe,
Unaware of the occurrences in the world.
And we, although endowed with reason,
Are nothing but mere beasts among other beasts;
Invariably struggling for power,
Or rather for existence,
Each up against each!
The world is upside down,
Hearts and minds are awestruck,
Tormented in a world destitute of moral values.
Oh my lord your mercy!!!
Come and take me
For I miss the nights
Where there used to be light.
REVIVE TO SURVIVE
And from the Lazarus pit
I was reborn,
In a new form,
With bloody thorns
And stubby wings;
Now where to turn, where?
Is it there or towards the storm!
Perhaps the storm is my resort,
And through the gusting wind
I shall be reborn.
Like the phoenix,
Rising from its ashes,
I will be renewed,
This time with wings
Made out of steel,
with a fierce look of a warrior in the battle field;
To the forefront,
To the forefront my body and soul
Shall march,
And never cease to perform,
And finally make it out of the bloody storm.
MOURAD FASKA-I am an aspiring Moroccan researcher_ with a BA degree in English Studies, and I am currently doing a master degree in English literature_ and a poet with no publication records so far. Actually, I have never had any work published in any literary magazine, making yours the first magazine to attract my attention. my literary interests range across Gothic literature, Magic Realism, Science Fiction and Fantasy, ancient mythology, and peace-seeking literature, to name a few. I have produced several articles, book reviews, and an incomplete novella, yet unpublished. My current research paper is concerned with tradition and modernity in Twentieth century fiction and how the past, i.e. literary past, is the key to making the modern world orderly, peaceful, and more tolerant.
THEY LIED MY BLOOD WAS BLACK
They lied my blood was black
Like the devil's thong
I said it was as red as humanity sea
Where different fish in myriad shapes and colors
Danced and swam the Nile from Sudan to Ethiopia
Claimed their rightful space in the waters
They claimed my teeth were dark
As the cold mine floors
I said they were as white as an Ankole cow's milk
I smell inferiority in the oppressor's nose
As he sneezes in pain at reality
They tainted my blood with charcoal but it wouldn't hue.
They squirted it with pistols for air to suck it in
But the gods of the earth caked and embalmed it red
And the graves rebelled over unwanted guests
Thrust upon them before death's reaping time
Today my blood thirsts for a love so true
That color of the skin will not be the glue
That clogs injustice and runs death's wheels
On children on the streets building future blocks
I fill in the word 'Black' with pride
On white forms that can't be black
Because some mad scientist created race
The haunting spirits of slaves in wrecked ships
Stir the waters in stormy calls
Demand our sons and daughters must be set free
This 'alien' will not rest
Till the color of justice dances with the rainbow
Oh how motherland loves me
And I love and worship Motherland
That molded me with gentle hands
With precious earth clay
From rivers and mountains upon decades
And time was not a hitch or a glitch
In my creation map
Let all colors sing aloud in unison
Till racism notes be drowned in silence
Only then shall my pen find rest
#BlacklivesMatter
AUTHOR OMWA OMBARA–The Editor in Chief at Tujipange Africa Media, a diaspora based Magazine in United States of America. A Consul at Large at poetasdelmundo.com /POETS OF THE WORLD .A motivational speaker. Writers Consultant with her amazing projects, Walks and Talks and Tips for Writers Show .Omwa is a political Asylee for seven years. An International investigative journalist, poet, vocalist, performing and visual artist. She is author of a Memoir, "God's Child on The Run." .Published in several anthologies including Our Secret Lives, Holding the Center and other journals of International acclaim. Omwa is a former Bureau Chief, The Standard Group and has published over 4000 articles in her journalism career spanning 20 years. Her passion for standing up to power and corrupt leaders in the media circles is unmatched. Her experience in journalism spans from more than two decades. She stands firm against the abuse of power, corruption and mass killings. she is an advocate of true journalism
AND   I CANT  BREATHE
Sometimes as humans
Sometimes as demons
Sometimes by the dusty environment
Sometimes by global warming
They do not let me breathe
And I can't breathe
Sometimes by corona
Sometimes by locusts
Sometimes by poverty
Sometimes by tax
They keep pressing me
And I can't breathe
Sometimes in Minnesota
And sometimes in Rukum
Sometimes by the administration
Sometimes by the police officer
They kneel down on my neck
And I can't breathe
Sometimes in the womb
Sometimes as rape victim
Sometimes as one horned rhino
Sometimes as red Panda
They keep killing me till my extinction
And I can't breathe
BIPIN KHATIWADA is an emerging poet, short story writer, and painter living in Nepal. Bipin is a Tribhuvan University student in Khatmandu, who focuses on human rights issues with universal themes. His poems have been published in the United States in the news media publication NonDoc.com, based in Oklahoma City. His style is simple but profound. Bipin, 22, is currently on break from the university due to Covid-19 and is residing at home in Urlabari, Nepal.
" UNAPOLOGETICALLY BLACK"
In a form so humanly, I come.
With my heart and mind, I wonder and roam.
Veins of mine are a flood of blood
and bone, hard loaded with marrow.
Eyes – a whirlpool of tears
and flesh married to frame of the bone.
Voice buried inside my chest
and breath engrossed beneath my lungs.
Desires ramble in my loins
and thoughts turn and churn
in the helm of my brain.
Heart dances to a beat
and time and space is where I exist.
Skin is coated over my whole
and I too surely has a soul.
Mouth boasts with teeth n' a tongue
and this body bears a tag of a name.
Life beckons me to live
and days demand I
to strive if I must survive.
Time is a chime
I cannot master,
pain and shame
are twins I don't desire
for
I too, am only a sculpture,
molded by none but the great potter.
I live amazed by mysteries of nature,
daydreaming to caress its texture.
I inhale and exhale precious air
and look up to heavens to utter a prayer.
Love and care;
so tender and pure
are nothing but virtues my heart desires.
My heart boils,
soul wails
and mind toils
so
If there's a being amongst beings
so different from I
then after this ink spillage I will gladly sink…
for am a lively force pregnant with character
and my black life is a grave matter.
©BENEDIXIO'SDIARIES MMXX
With title 'White or Black'
Black or white;
We all
closely embrace sweet life,
Inhaling and exhaling,
Laughing and crying,
Living and dying.
White or black;
We all strive to survive
like bees in a hive.
Black or White;
both scratched
by the merciless claws
of spite and hate
and
warmly comforted by the comfy blanket
of love.
We might be black or white
yet
both masterfully
sculptured by a single Hand.
White or black,
both nature do we mind.
Black or white;
superior in our humane nature.
White or Black
We all cling unto the prestigious gown of Mother – nature.
Who am I?
I am a Pioneer and warrior
of P E A C E
and
I have strongly chosen to
E R A S E the colour B A R R I E R.
I am a living P R O O F,
amused by the wonder of N A T U R E
lively
living to caress its complex T E X T U R E.
See… I might be
W H I T E or B L A C K
but there is none C O O L
between us T W O.
In any case,
I am but a witness
so
don't J U D G E me by the C O L O U R of my S K I N
or rate me by the C O N T E N T of my M E L A N I N,
I am nothing
but a proud Human B E I N G.
On purpose,
there exists only one world
so
for Goodness's sake,
Will no longer take
tit for tat
just because we White or Black.
Let's not Interfere
with God's perfect plan
as we live and exist
on a single plain.
The bloody truth is…
we Might feel majestic and S U P E R I O R
or L A B E L ourselves tragic and I N F E R I O R
yet
We all see this L I F E
with a naked E Y E,
both
Well A W A R E life is a L I V E W I R E.
©BENEDIXIO'SDIARIES MMXX.
AM BLACK AFRICAN
Is it because am colored in Shades more darker
that you think I really don't matter
or do you deliberately tag me alien
because am Nubian?
Are you jealous because my skin
beams with shimmers of rare melanin
or it's the the daunting view
of I
drenched in rich hue
sparkling awesomely dark
that slaps your heart forcing it to ache…
Tell me, what torments your soul,
Is it the boldness in my character and charisma
or the complex texture of my culture?
Is it this favour
I wear like a sweater
that makes you quiver
in seizures like you are struck with fever?
could it be because I trace my roots
and fetch my origins from the dimples
of Mama Africa
or could it because am laden with a brain more sharper
than the assegai of shaka?
Is it because my tradition stinks
the royal blood of great Zwangendaba
and my culture a strong texture
like the barks of the mukula.
Tell me,is it because am heir to Lewanika
or maybe its because my eyes engross
the waters of Tanganyika.
Yes!
Am unapologetically black,
Am a proud son of the sun,
a stern son of the soil,
a great whisper of the Nile.
I am peak of the mighty Kilimanjaro,
a deadly hunter's bow and arrow,
a maddening echo of the Ashiko,
the powerful scream of the bongo,
the enchantment of ndombolo,
the heat in the beat of furious Kwaito.
I am Luthando
restlessly haunting the streets of Soweto,
A strong heart of a people in an African ghetto.
Am a brew from the lips of the conga,
a bold chorus from crow's orchestra,
the beautiful skin on the hips of seductive Timbila,
a lovely voice off the chest of Dundun,
the sweet talk of the charming Gangan.
I am the spirit of Mzilikazi,
the Msisi of the Lozi.
I am the great Litunga,
the redemption song dripping from the lips of Ngoma.
The son of Nandi,
the keeper of Thandi.
I am a ghost from times past,
an extension of my forefathers,
a prophecy of the gods,
a curtain in the shrine.
My flesh is ash
off the burns of my ancestors
and my sweat a sweet remain
from the deluge of my fathers tears.
My umbilical chord is long as the Limpopo
and meanders from Bulawayo to Cairo.
I am bold – black,
clad in blackness of sudan,
I am the black coal fuming in the furnaces of Khartoum.
I am the rich oils of Liberia and Nigeria,
the rambling waters of the wonderful Zambezi.
Yes! Am a black African
with an ancient wisdom
anchored on the tapestry of King Solomon.
Am pregnant with pride,
an Ashanti of Ghana,
a Masai of Kenya,
a Swahili of Tanzania.
I am the basin of Congo,
torso of Morocco,
the muscle of Togo.
I am a fart of confusion,
madly drunk with boiling milk from Mama's breast,
sweetly intoxicated by grandmother's love
and wonderfully moulded with brutal lashes
of Papa's words.
I am a black African.
Note: here are some explained terms;
Shaka; a great Zulu warrior.
Zwangendaba ; a king a the ngoni.
Mzilikazi ; a great leader of the ndebele
Mukula ; a tree found in southern and central Africa.
Lewanika ; A Lozi litunga(King)
Litunga ; lozi King.
Tanganyika ; a great lake of Zambia.
Ashiko; an African drum shaped like a tapered cylinder.
Conga ; a drum from Cuba.
Bongo ; an Afro – cuban percussion instrument.
Ndombolo ; melodies of rhumba
Timbila ; a traditional drum of Mozambique
Gangan ; Yoruba talking drum
Dundun ; a generic name for western African drums
Limpopo ; river in southern Africa
Zambezi ; a river in Zambia
Bulawayo ; a town in Zimbabwe.
Msisi ; a traditional dress of the Lozi.
Luthando meaning love.
Ngoma ; musical instruments used by the Bantu populations.
©BENEDIXIO'SDIARIES MMXX.
BENEDIXIO MOORE KHOTI is a Writer,Songwriter,page poet ,spoken word artist and a storyteller hailing from Zambia.He is a contributing Associate representing his country at the Brave Voices Poetry Journal .He's literary works have been featured in many anthologies and journals that include the 63rd,64th,65 and 66th edition of the brave voices poetry journals. His works can be traced in books by poetry planet namely 'A Bowl of peace and 'The Pillar',His poems have been featured in a books by Esteemed Author Brenda Mohammed of Trinidad and Tobago in books with tags ; 'Break the Silence' and A Spark of hope Volume II.He is a gold categorised member of the largest online literary platform Motivational strips,His Poem has been selected as poem of the month in Voice of the orphanage – Every child lifeline 2020 April edition.
AMONG THE WORLD ELEGANT LANDMARKS
Among the world's elegant landmarks
Like scents through the hour glass, so are the crystals of the universe
Botswana the fascinating world
A mother to popular landmarks #the Kalahari Desert, the Okavango Delta
And the Chobe National Park
The royal caves of fauna and flora
The gem of Africa the birding utopia the wildlife haven
Zimbabwe the jewel of the world,Dzimba-hwe ,House of Stone, Wonder of the world ,
Mutapa Empire the charismatic land of sacredness And ancestral holiness,
Zimbabwe, the  land  of  ever heart -smashing smiles
Pillared with unscripted hardworking hands.
Zambia the earth  blessed with copper  and the promise of  hope
Kenya the sacrosanct of dramatic extremes and classic contrasts
Scenic landscapes, alpine snows and metropolis of the  Nairobi
The engraved petroglyphs of souvenirs
The Maasai beads, kiondo, macadamia nuts and kitengela glass.
A Wonderment!
Uganda the land of  soothing coffee, a delicacy of Kings
South Africa ,land gifted  of golden treasures. Gods holy hand touched this land
Mozambique the haven of heavens for pristine beaches, uninhabited island, incredible scuba divers' dolphins, whale sharks, rays and turtles. Water Wonderland. The Bliss of many souls. A Stewpot of many tongues and  traditions
Rwanda Africa's breathtaking scenery
The land of blessed with lush hills, when  at  dawn the mist caps the forehead of the land
And golden dew bathes the feet of grandmothers in their fervent rush to daily adventure.
Sudan Africa's biggest offspring
The world's largest web collection of pyramids
Africa's oil breast, we suckle from the succulent nipples with the zeal of Africa-ness
Lush ,beautiful, abundant  and succulent
Eswathini the royalty of  Africa, the remaining standing
And  absolute monarchy
Home of the prestigious glass and craftsmanship
Malawi the warm heart of Africa
The home to spring  waters and giant fish species
Web cage to the famous Thyolo Alete
A haven for snorkeling, kayaking and diving
Nigeria the magnificent gorge of crude oil
Tanzania the canvas of iconic destinations the highest peak on the seven continents #Kilimanjaro
Ethiopia the first land that appears in the bible during the creation of garden of Eden
The land where the ark of the ancient covenant is found even today
Welcome to Africa!
GORATA MIGHTY NTSHWABI   is a result – oriented and self-driven
Botswana Citizen. A registered Poetess herein as Poko Boswa Poetry my Heritage specializing in both traditional Spoken Word and Page poetry. She has since authored an English poetry book "Exploring the Roots Poetry my Heritage, Living Arts and self-published in 2016 and the collection is transcribed into brail for the visually impaired.
Gorata holds a Bachelor of Arts Degree in Social Sciences with majors in Sociology and Psychology from Central University of Technology Free State in South Africa and a Post Graduate Diploma in Education in African Languages and Literature from the University of Botswana.
BLACK BUTTERFLY
The other brother
My brothers' brother son of my mother
He is white like corn
My brother talks in a rigid, mechanical voice
'Hey, black pot!' He fuss
He says I am black like oil
Dark and impotent
Slow and inept
Reprimand me as having diminutive brain
Punch his bosom
'Black and white' he says
He's a collegiate and an erudite
An only black island on a white sea
Always belligerent stinging with his tongue
'Hey, clogged mind!'
His certain bitterness serpentine my bosom
Dweller of dark heart
My mother's son is an enigma
Now that he has scooped from a whiteman's plate
Curls his lips into a lonely grimace
'Hey, soot!' What's that name, Lokopolae?'
He's now John James Johnny
His African name he has dropped
My brother feels he's a highly placed man
An erudite!
His haversack is asphyxiated with fat books
Oceanic names
William Shakespeare, Albert Einstein, Plato, Socrates, Aristotle
My brother cannot read black books
Written with black blood
And by black hands
He says such books are inferior –
Primitive and barbaric
'Mention one big boy of literature!'
Ngugi Wa Thiong'o, Taban lo Liyong, Okot p' Bitek, Chinua Achebe,
Wole Soyinka, Ken Walibora, Francis Imbuga – just to mention
'Shut up, Those are plagiarists!'
'Thieves of our language'
My brother has a new language
He speaks in a Whiteman's language
'Hey you, sooty Africans, copycats!
He cannot talk without mentioning my blackness
'Hey pot, offspring of dinosaur?'
'Tell me about the origin of your blackness, soot!'
My brother is a black butterfly
Educated on white soils
But milked all his brains
Identity, culture, and traditions!
©Biko Iruti® '20
BIKO IRUTI a fast-rising Kenyan Poet. A playwright and short-Fiction writer based in Nairobi. Biko was born in Nyahururu, Laikipia County.Iruti is a voracious reader. He attributes his love for reading to his father. He father loved books. Biko Iruti is a student of English and Literature at Moi University a public University in Kenya. A current features editor of 'The 3rd Eye', a publishing press club at the university. Biko authored the 'The Love Realms,' a romantic drama. He writes part-time with the Saturday Nation – life and style online publication – a newspaper in Kenya. Biko Iruti is also advocate of human rights.
BACK STABBED
How could I resist
Her hazel eyes –
Dazzled me at first sight
Her smile enchanted me
Elevating my soul into an abyss – the seventh heaven
Her words poured into my ready heart
Soothing my inner soul with every chant
Her cooing, now echoes,
In the deepest darkest valleys of my mind.
She said she would never leave
I'm stuck on you like glue
Yet she slipped away so quickly, so smoothly
Like oil
"You take my breath away"
"You are the air that I breathe"
Yes she took my breath away, I can't  breathe,  I can't be
When I shut my eyes to look at my eyelids
It is her face only, that I see.
I am spent
I have nothing else in me
No strength to carry on
I believed her every word
Yet I wish to find love again
True love, real love, which I know exists
Maybe later, maybe sooner, but definitely not now
The knife in my back, so sharp,
The wound, so fresh
The dagger she twists and turns
Each time she walks by
His hand grabbing her small waist
Mesmerized, I remain
By her voluptuous behind
Yes I remember her charm
Her sweet voice
Her brown eyes
Her ever moist lips
But mostly the dagger in her hand
 LINGIWE PATIENCE GUMBO  was born on 25 October and grew up in Gweru. She is an Administrator and Secretary by profession and a church volunteer teacher/ advisor for adolescents. Gumbo is a singer-songwriter with an 8track album titled Worthy of all my praise (2017) and 2 singles (2018 Arise Beloved Zimbabwe – a song of hope & 2020 Grace).  She is currently working on her second album titled Gratitude. Gumbo's poems are featured in various online platforms like miombopublishing and girlchildcreativity. She was part of a group of poets  who published their first anthology titled Don't give up Africa in 2008 (https://www.amazon.com/Dont-Give-Africa-English-Anthology-ebook/dp/B07BJDHY7G). Some of her poems have been published in Wildfire Publications Monthly Magazine (August 2019). Gumbo self published her first poems anthology titled Words of Life (2019) and is currently working on a few books to be published as soon as possible. She is the host of a online TV show NY Television where she presents motivational messages on the Breakfast Nuggets,  Tuesdays and Thursdays. Lingiwe is married to Gerald Gumbo. She spends most of her time with their two children in their home in Chitungwiza. She enjoys nature walks and spending time with friends. She is inspired by love, her faith in God and life experiences and hopes to encourage, motivate and soothe the soul with her work.
HE IS OSIEPA
He is Osiepa, mon ami
He is the kiss on my lips
He is food for my soul
He is everything I want
And much more
He is my friend, Rafiki yangu
Osiepa to be exact
Just know, aheri ahinya
Tightest connection ever
Ikelo kwe ichunya
He is my muse
An inspiration for my words
The catalyst for love
The release of thoughts into feelings
Feelings into words
Words into action, no holds barred
Words once lost but found again
He is the reason my heart feels warm
A splash of paint speaking to my palette
New images, new memories, new dance
Nothing like a new coat of paint for a fresh start, my canvas is ablaze
He is my new beginning
My brand new picture of life
My partner to share time with
My friend to experience life with
My friend to walk with
Walk the different series of life moments
Cutting slices of life together
Making a life together
Eating life together
Sharing the pieces both big and small
He is after all my friend
Osiepa, no other can take his place Imperfections and all but perfect for me
Osiep chunya
Rafiki yangu nakupenda
Je t'aime mon ami
Osiepa aheri
(C) Written by Beatrice Othieno-Ahere, for my special friend 28/12/2018
 BEATRICE OTHIENO -AHERE is a creative spirit, with a deep and quiet soul. She has great belief in the motherland Africa and her richness often mistaken for poverty. Her passion is working with young people and women to amplify their powerful voices to maximize their potentials and break the chains that hold us back. Words are her power tool that ensure her thoughts are not just shadows but a light to a path of change. Dismantling the status quo and the socially accepted norms that create imbalance in our lives and are deeply rooted in who we are and determine our thoughts and actions give her a reason to inhale and exhale hoping for a better today and tomorrow.
BLACK LIVES MATTER
Drink the tears upon the
black countenance ,
Sip the blood of the deceased
We live the black in pain
Bite the bones and chew the flesh
Dig a grave and bury the dead
Upon that tomb the black brethrens
Will rise to write an epitah to caption your barbarity
Drink the tears we shed to the -ism of race
The whip in your hand,
Disputing the existence of Jim Crow
on history pages
A brutal impediment to civility
A cop to serve the country
with a blood stained garment,
Choking a life for
What thy ego dispise
Black blood flowing in America for a white cop to skate
A bullet is shot from the barrel of hate to rid the black skin
The haze is only momentary
Look at the black smoke everywhere about,
Black brothers brutalized for their being
The streets watch while the paparazzi slip on it
Colour prejudice is not the news to sell on white pages
To the cop i say;
Dinner is here served for you and the brutal whip
We live the black in pain
When you wear the devil to demonize my existence
Feed the white pigeons
With the ash of the deceased
Drink the tears we shed to the -isms of hate,
Sip the blood of the deceased
Bite the bones and chew the flesh
Dig a grave, your mind is dead
The whip in your hand
Dispute that Hittler is dead
NRS 10/06/20. 06:49am
#WhereIsThe RuleOfLaw, WhereIsTheJustice
EDWARD DZONZE- is the author of Many Truths Told at Once (Royalty Publishing, USA, 2015), Wisdom Speaks (Royalty Publishing, USA, 2016), both being online editions, and Breakfast with Marechera (Diaspora Publishers, UK, 2018). Dzonze (30) is also the co-editor of the Zimbolicious Poetry Series Volume 1 and 2 with co-editor Tendai Mwanaka having to do the Volume 3 alone due to pressing commitments on my part. I have contributed to more than 20 journals and anthologies across the globe.
Father sits under the tree with his calabash
Filled with the local brew to celebrate
In honour of his only son gone oversees.
Mother with bare hands lifts the pot of meat from fire,
Elders of the land assemble with bowels of blessings
And in a gathering, the feasting starts.
Just yesterday, father sent his only son to America
To live a lively life like the Bourgeoisie.
Today he receives the most atrocious news
That his only son got pinned to the earth
On the neck by the White man's knee.
Tragic!
Wails across the land never end.
Who taught humanity to marry prejudice,
breathe in and out racism and hatred?
They've forgotten so soon about the divine law
That all are in the Supreme being's image.
Like Cain, they're not their brother's keeper.
Like Goshen, their streets filled with the blood of Africans.
The blood of Africans flows like a river
And they partake it like a holy sacrament.
We're murdered,we committed a crime called 'my black skin'.
We hide in the dark for our safety.
Light frightens and propels us to the hours of our death.
Tragic!
Africa was sliced and eaten in the Berlin Conference.
Dominion over the black race still remains.
When then shall we be free?
Free from being nailed or jailed.
©® Awadifo Olga Kili
 AWADIFO OLGA KILI is a Ugandan Author, Poetess and Law student.
She's the Author of the book 'Victorious Tales' that seeks to address human rights concerns.Some of her writings have featured in journals and anthologies internationally.
THE HUNTERS WATER -GOURD
Traveler I am:
That he that
Travels is worth knowing,
So I love travelling secretly
Into the unknown
Vainly long sought by men
Of great pots of knowledge
And the unknown
Has traveled furtively
And invisibly
Into me and made me unknown
So I that knew everything
Now know nothing,
For crows seek me
In the darkness visible.
That he that
Travels is worth knowing,
So I that
Love travelling
Have trekked afar
Into the unknown,
With successful fingers
For world tribulations,
And found it all:
The unknown easily
Travelled into me,
Like a lion and the antelope,
And lost me from the eyes of men
Of great findings,
For vultures richly found me,
So I that found everything
Find now nothing.
I speared my own dog.
Now I know
I know nothing:
Except that –
I the Hunter have seen
The water-gourd
With my own eyes:
My gourd of wisdom
Utterly broken like china in the sun,
The world found what I lost,
So the world is wise
For I lost my wisdom.
I remain yours evermore,
A great fool.
A REED IN TIDE
A Reed in the Tide
The tide keeps swelling
And I keep near-drowning
Like a snake in the toad
And yeast in the bread
Then I bury my stand
And keep rising my stance
Like smoke out of fire
And a quivering arrow in fast flowing river
Suddenly, I stand
A reed in the Tide
For, I obey the mask
And kiss no frog
On the dark-lipped cliffs of Dover,
Kiss me a kiss of life,
Jok-joka malo.
THE BLACK CROWN
That crown my kin wears, I too wear that crown:
His crown of thorns beneath another throne,
Like a condemned, his chains jingle, I frown
And wonder why I believe I am a free one.
It's my black brother's deep wounds I lick
From the kind tongue of the miserly born
Where now metallic flies gather salted ticks
And feast on his rotting blood in the morn.
That I am a free slave I cannot clap
The bullshit of deceit on the pale tongue,
For I, too, sing with shackles and handcuffs,
The bitter the pain, the louder the song.
If I see my brother's black blood
On the sacrificial altar of another age
And sit back, laughing, on the other edge
I am a honest hypocrite of their god.
It's the Negro's laden thorny crown I wear
As he bleeds endlessly under the new whips,
His jagged rag and black skin bitterly tear:
Only his black blood drips, drips, drips…
His cuffed-hands mill the evil machines
Till rosy, rough and rocky are his hands
While his new country, like hell, shines,
Fully strewn with gems from his fatherland.
DAWN TO DUSK (For George Floyd, murdered, 2020, The Black Burdens)
The present wind reigns supreme:
Splitting, shutting and shuttering doors
Of cities upon hills once ever green,
New dawn of darkness born outta windows.
We have wandered in the wake of dusk,
Stepped on the testes of dusk, returned home,
Drenched in the rain with life-mask,
Like chicks that sleep as hawks come.
We resorted to hymns to the nights,
For barren are our overrunning well
Where birds used to sing by owl lights,
And the old and obese used to dwell.
©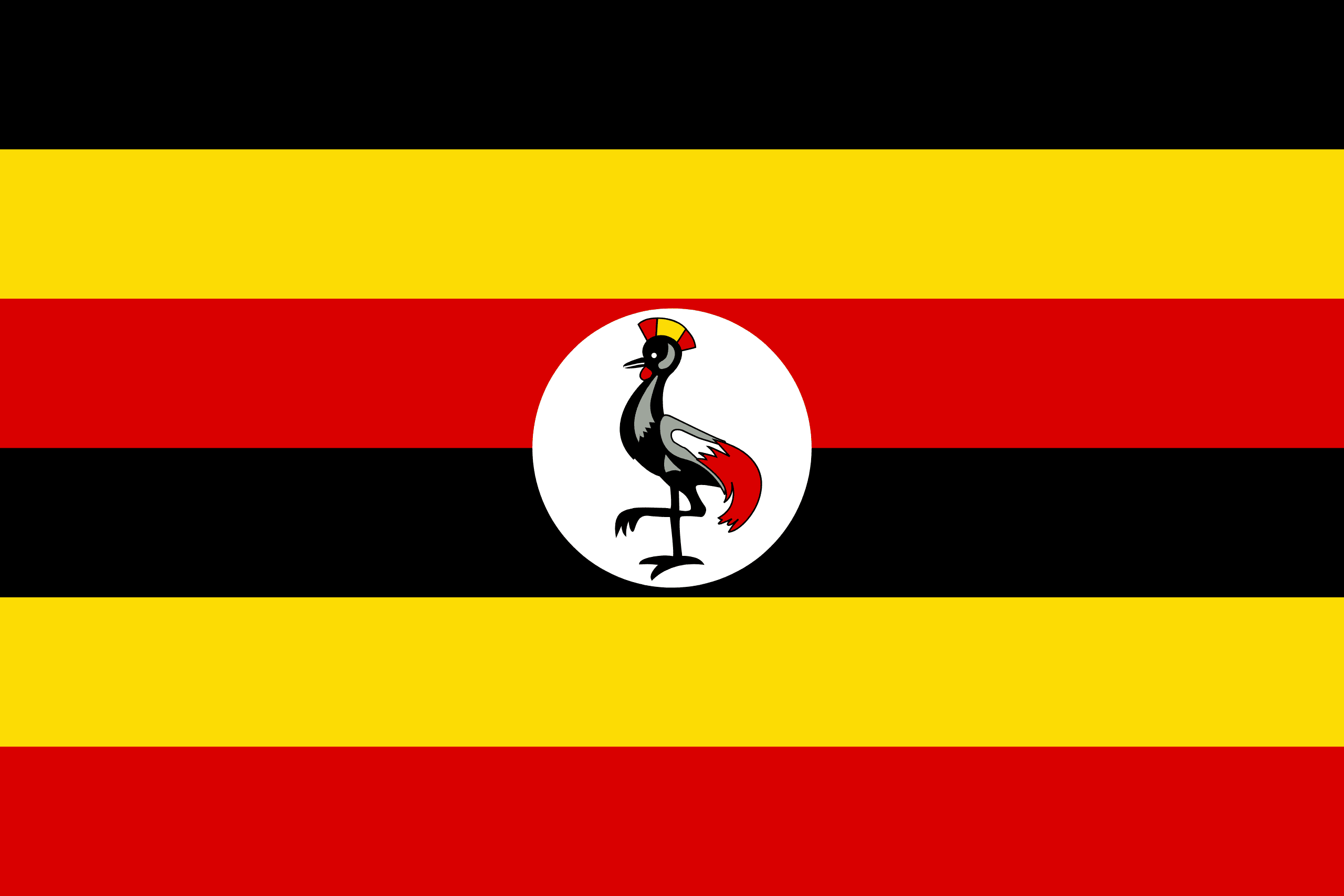 Kabedoopong Piddo Ddibe'st is a distinguished young published Ugandan poet, artist and Language teacher, born and bred in the early nineties in Kitgum district, Acholiland, Northern Uganda. With his war experiences, he studied in a war torn area of the country, with a poor education standard.This molded him into a writer whose brave dissident voice continues breaking through sociopolitical, economical, cultural and religious spheres of life in his time. He's been published in a number of publishing venues, both online and in anthologies.He's working on a number of poetry books, for which he seeks publishing assistance. For his poetry, one can check online, and read and read and read.
AFTER FORTY YEARS OF SNOW
Do you remember the watch you gave to me wrapped in a poem?
It is still bound to my soul's meaning
The more time passes
The more the letters jump into my heart artery
My heart is now pumping flirtation
How many times I have wished
That if my city were not surrounded by graves
Then like a little girl
I would wait for you in a secret garden
Come on!
Take off this thick absence
As thick as a New Jersey coat in the winter time
Melt off the snow that has stacked on the lines of your messages
Mow the grass that has grown on your tongue
Don't save a sea of tears for me
I am not a mermaid
Make yourself present with words
Woo me
Let me stop demanding my rights
And thrive by the touch of your fingers as they play with my hair
Let me fool myself again
And see you as center of my universe.
 FALEEHA HASSAN  is a poet, teacher, editor, writer, playwright from  Iraq. She  is Iraqian diasporian  living in the USA. She is the first woman wrote poetry for children in Iraq. She received master's degree in Arabic literature, and published 24 books. Her poems have been translated into (15) languages, , her book nominated to Pulitzer Prize on 2018, and she is the cultural Ambassador – Iraq, USA .
MY STREET
This street is called Nostalgia –
time was stepping on it
and I next to him.
It was crossed with leaf umbrellas,
cat's footsteps and trumpets.
It was the center of the world,
this street
that walked me under its shadows –
I picked small lemons on it,
an old man was waving at me
under his sombrero.
Now I'm like a street –
the wheels of pain pass through me,
and my heart, the weary dog,
doesn't stop pulling back
and to pray.
The poem won the Publishers' Choice Award in Portland, USA. Violeta Boncheva ,Your Satire is deep, yet soft  like mountain drizzle.
VIOLETA BONCHEVA is the author of the following books:"Wet Etude", poetry – published by "Izblik" 1990."Mirror", poetry – ed. Litforum, 1995
"Invited moment, poetry" – ed. Palmyra ", 1998
"History of the disease", prose – ed. "Silver Lion", 1998
"There will be no farewell", poetry – Kota Publishing House, 2005
The Big Sombrero, bilingual, for children – Palmira Publishing House, 2003VIOLETA BONCHEVA is the author of the following books:"Wet Etude", poetry – published by "Izblik" 1990. Mirror", poetry – ed. Litforum, 1995
"Invited moment, poetry" – ed. Palmyra ", 1998
"History of the disease", prose – ed. "Silver Lion", 1998
"There will be no farewell", poetry – Kota Publishing House, 2005
The Big Sombrero, bilingual, for children – Palmira Publishing House, 2003
"In the navel of the moon", poetry, bilingual – ed. Domino, 2007
"Contemporary Mexican playwrights", collection, translation, electronic – ed. "Liternet.bg", 20109. "In the navel of the moon", poetry, bilingual, electronic – published by "Lulu", Buenos Aires, 2015."Lilium", short stories and short stories – ed. Torch, 2013
"Drops from Escobedo", stories and short stories – "Mirror" Publishing House, 2018.
"The truest love", play – Community Center "Teacher Peter Ivanov", 2020.
"Give me a flower", poetry – IC "Mirror", 2020.Translated from Spanish and published books of poetry and prose:"A Bunch of Broken Mirrors", micro stories, author Beatrice Giovanna Ramirez (Colombia) – published in Spain, 2013.
THE BUG KILLED THE HUG
Before the advent of the bug
The hug was much in order.
Who did not enjoy
The two warm arms around them
And an abundant chest to rest on?
Whose nose did not capture
The waft of a wisp of a secret perfume
Whispering into their nostrils
At the end of a busy day?
But with the advent of the bug
The hug was subtly sanitized
Only to keep a safe social distance
While the smile was masked:
And we lost all expression.
That was the day the bug killed the hug.
WHEN THIS DUST HAS SETTLED
When this invisible dust has finally settled
And I emerge out of it unscathed by its scythe
I'll unfurl my freedom fronds and wings
Spreading them to the end of the earth.
I'll suckle every available succulent happiness
Just to celebrate my selfish desire for life.
When this invisible dust has finally settled
And I find myself still the original self
Never will I take life for granted again.
All the dicing and dissing with my life
Will be things of the time before now
When the invisible dust has finally settled.
I'm waiting for this dust to settle with
The hope that I'm not the one to expire.
Let me hop around with that hope
That one day I'll boast the boost of my being.
Just wait and see me as the dust settles
When it comes down leaving the air clear.
When this invisible dust has finally settled,
Will the pain of thinking of the choking dust
Bring back those forgotten hugs and handshakes?
All I can do now is to wishfully yearn for those
Hidden and forbidden smiles behind my sad eyes
That may soothe my hunger for lost human contact
CHRISTOPHER KUDYAHAKUDADIRWE- is a Zimbabwean freelance writer, poet and teacher living and working in South Africa. His first poems appeared in a magazine called Tsotso which was published by the Budding Writers Association of Zimbabwe in the early 90s. Over the years his poems have been published in the following anthologies among others: Harvest: The University of the Western Cape Masters in Creative Writing Poetry Anthology 2016, Best "New" African Poets 2015 Anthology, Zimbolicious Poetry Anthology Volume 1. And his short stories in, Ghost-Eater and Other Stories, New Contrast, Moving On and Other Stories. He is currently running a poetry blog called www.kudyahakudadirwe.wordpress.com where he publishes his own poems.
  BLACK LIVES MATTER
Nature creates life, all lives matter,
Freedom and peace is the call
Black Lives Matter
Native homeland cries and bleeds,
people suppressed, deprived of rights
innocents harassed, stopped, checked
arrested,,
Nature creates life, all lives matter,
Equality is the call, peace for all
Black Lives Matter,
All Lives Matter
Am I free, I care, I see, I raise my voice
Cry out for justice, I shall not close the chapter
I call for rights I call for saving human lives
I call to stop the brutal knee homicide.
All lives matter, Black lives matter
Freedom and Peace is the Call
I am not in fetters, nor my heart nor spirit
or pen, I send my words of prayers, faster
chains will break, as guns fall and flags rise
darkness of injustice will see the day light
victory for life will soon be in sight
All Lives matte, Black lives matter
I call for justice rights acceptance, now
Truth stands clear and tall, no setback
hundreds of years, long time of tolerance rack
Not long, not long before justice is back'
Not long, not long before justice is back'
Copyright CER 2020 ANJUM
ANJUM WASIM DAR-Born in Srinagar (Indian Occupied )Kashmir,Migrant Pakistani.Educated atSt Anne's Presentation Convent Rawalpindi. MA in English MA in History (Ancient Indo-Pak  Elective) CPE Cert.of Proficiency in English Cambridge
UK. -Dip.TEFL AIOU Open Uni. Islamabad Pakistan.Writing poems articles and stories since 1980.Published  Poet.Awarded Poet of Merit Bronze Medal  2000 USA .Worked as Creative Writer Teacher Trainer.  Educational Consultant by Profession.Published Poet.Author of 3 Adventure Novels (Series)  7 Times Winner NANOWRIMO 2011- 2019.

AT THE DAWN OF A REVOLUTION
At the dawn of a revolution
We're crowded but useless
We're even sustainable
But exhausted already our souls
And poor our natural resources
We're modern
But in chain,
We're the wise and the stupid
We're not artificial
But at least emotional
Cos biological our receptors
At the dawn of a revolution
A take-over ceremony
Here is the revolution
O' Humankind!
Here is the evolution
Poet   MERT ORHAN PERK    born in 1984,born & raised in Izmir, Turkey,a dual citizen of Luxembourg and Turkey,speaks Turkish, English and French,studied Political Science and InternationalRelations,works on international development projects,a Global Citizen who believes in the power ofeducation to transform the world,2019 Global Peace Index Ambassador,curious about history,a daydreamer & an idealist seeking peace,andwrites poetry for relief.
I AM BEAUTIFUL
I am Beautiful
From the calloused feet that trudges the tired Earth
To the ends of my hair
Split from grooming and frivolity
I am Beautiful
From the pointed tips of my breasts
To the sagging of them under the weight
Of suckling young and egregious gravity
I am Beautiful
From the gnarled nails
That toiled the soil
Caressed your torso
To the dryness of my skin
That maps the world of my journeys
I am Beautiful
From the overhanging layers of my waist
That bore the burgeoning of pregnancy
To the sacred lines of my belly
That stretched and blossomed under the weight of life
I am Beautiful
From the fine lines that etch my face
To the curtain behind my eyes
From the equator of my lips
To the tropic of my jawline
I am Beautiful
From the taught beauty of youth
To the wrinkled crevices of ageing
Each line and wrinkle a milestone
In the mountain and mole hills of Life
I am Beautiful
From the swaying gait of my curvaceous derriere
To the lilting swagger of my rounded hips
I am Beautiful?
I am Beautiful!
©Fiona Khan (Mehmooda)
FIONA KHAN, I am Fiona Khan. I am an internationally published and award-winning author and poet, environmentalist and community practitioner and a Global Goodwill Ambassador. I am the founder and Director of the Global Forum 4 Literacy and the Traveling Books Project. My name and The GF4L are synonymous as I have been spreading language, literature and literacy since 1994 with the Nelson Mandela campaign of a Reading Nation is a Winning Nation. I have done this via the Ethekwini Municipal Libraries, and the Dept of Basic Education in KZN.Every moment in my life is a great achievement. It has been the most captivating journey through hardships and challenges, to achievements and successes. Being the founder of the Global Forum 4 Literacy has opened the world to me. I have been able to help people from Gaza to Sierra Leone, America, India, South East Asia and Australia. I am growing exponentially each day with every new experience and as a trendsetting social entrepreneur.I am the Global Goodwill Ambassador for Literacy and Humanitarian work globally as conferred by the Global Goodwill Ambassadors Society and Richard de Pilla from the US.Recently I have been awarded the Iceland Residency for children's literature. It is the pinnacle of my writing career in writing children's books. I will hopefully be in Reykjavic in October 2020.
NAME OF THE LEGEND'
(An Acrostic tribute to Nelson Mandela)
Name of the legend
Echoed eternally
Luminous forever through
South African sun
One glorious soul shines
Nelson Mandela!
Millions of living hearts
Always will ache for this
Nobel peace prize winner
Death itself now mourns for
Each of his sacred deeds
Leader he remains restoring
All colors, peace and love!
MUNIA KHAN was born on a spring night of 15th March in the year 1981. She enjoys her journey to the literary world. Most of her works are poems of different genres, short stories and articles. She  authored  four poetry collections and one non-fiction inspirational book : 'Beyond The Vernal Mind' (Published from USA, 2012), 'To Evince The Blue' (Published from USA, 2014), 'Versified' (Published from Tel Aviv, Israel, 2016) and 'Fireclay' ( Published from USA, 2020) and 'Attainable' ( USA, 2 June, 2020). Her 6th book called 'The Half Circle' will be released later this year. Her works have been translated into various languages: Japanese, Romanian, Urdu, Italian, Dutch, Croatian, Spanish, Portuguese, Russian, Albanian, Finnish, Greek, Indonesian, Hindi, Turkish, Arabic, Bengali and in Irish language. Her poetry has been published in several anthologies, literary journals, magazines and in newspapers.
THE CHILDREN OF  SUMMER
The summer children make fun of winter and its proclamations in their mind all rails are flexible, all walls can be unlocked  with one jump; all waves have the same home country
The summer children bend only to help fallen swallowsand they keep being distressed for things they didn't catch up with They keep dreaming so much darkness and so much light
They keep been scared that so much love and so much pain may not be enough to create a warmer world
The summer children touch with naked hands the unknown
they take the risk and from all the prerogatives they choose memory they celebrate the great precipice climbing and singing
The children of all-night running fall asleep praying
to hold firm and at the end of summer to become shells
from all the wells to fall in the one that keeps their soul fit for drinking
The heart doesn't lie in front of those naughty children something dangerous that every winter wants to avoid It is the duty of all of us and the most important care
to have the solution that these children carry to be listened to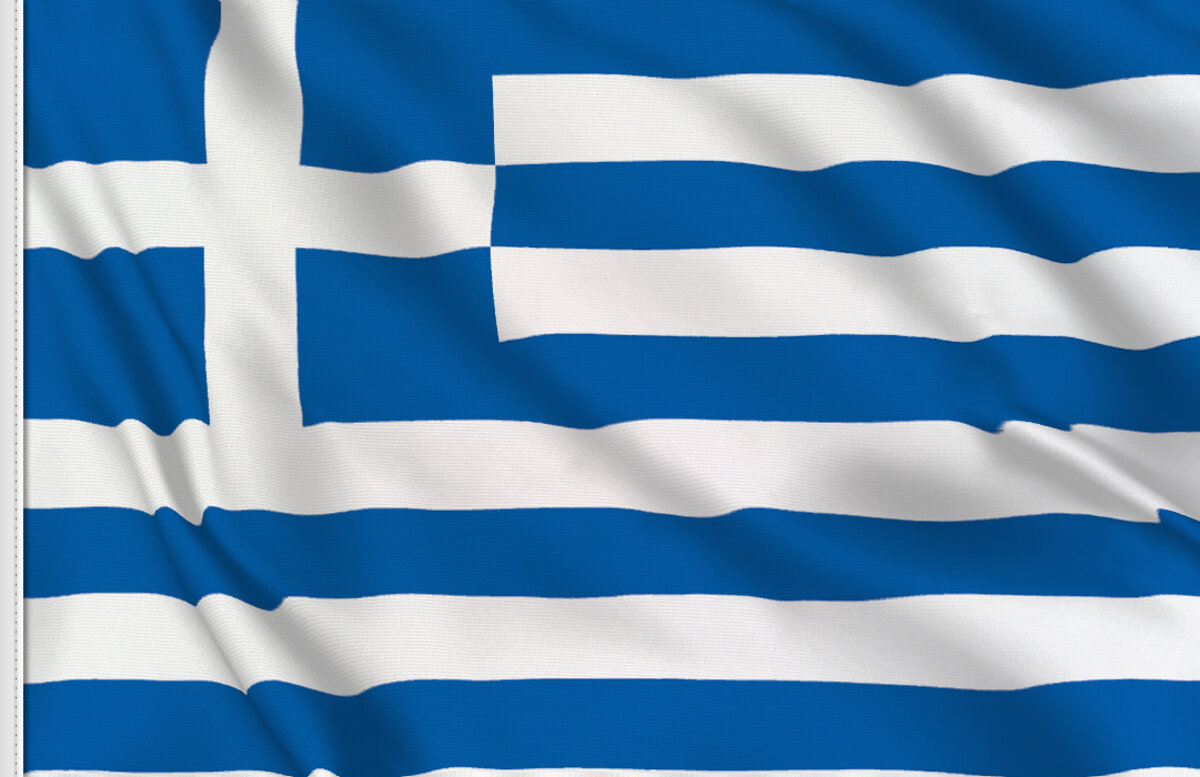 CHRISTOS KOUKIS, Poetry collections, awards, professional memberships, etc.2018                          Participation and reading my latest book "Justice – Modern Guilt" in Shuffle,Festival, London United Kingdom.2018                          Publication of poetry book «Justice – a modern guilt» in Greece, Kedros Publications(translated in English by Katerina Anghelaki-Rooke and Elle Arscott), ISBN 978-960-04-   4907-5.2017Participation with two (2) poems in the anthology «Kleine tiere zum schlachten.Neue gedichte aus Griechenland» (Germany), editions Parassitenpresse.2017,Participation in Documenta 14 Athens as a poet (writing, reading, translating) in the International project ''The place of the thing''.2017 Selections of my poems published in the international poetry magazine (France-USA Germany) Levure Litteraire.
SILENT POETRY, APRIL 21, 1988
The dark blue wind of early autumn
ran on the early autumn sky… —Robert Frost, "Sleep Impression
i Dust blasted in the wind dries my mouth and words fall
away, autumn's leaves scraping pavement on their way
to being caught in grass filament.
I don't know what to say to you about distances,
money, crackling leaves and filtered dust, white sand
that has not been said before, fast and easy.
I do not know what to say to you about silence—
because I don't know it, but it pushes me
like the wind into the soft green tendrils of your arms.
I drift on the lake bottom, with the white sand,
and on the surface with the dry leaves, soaking up
water but not able to fathom the distance between us.
ii Silence outside of your door, inside your room,
falls across the floor, a dark shadow.
I reach to touch your olive skin, you
asleep in the dark night, illumined
by the strobe flash of the mute TV.
Your breath whispers in the silence—a regular, quiet
plea—never singing out to fill the shadows
with the light of your holy passion.
I cannot feel you anymore, the space
has become so huge, and your once throbbing
body breathes so deeply, it fades into shadow.
I turn the TV off, walk downstairs.
Night birds call and I answer.
iii Dusk, and clouds obscure evening heat
lightning across the river and miles away—
I wish it was the bright moon, that odd dream-
shade opposite to the midnight-sun and blue-dawn color
that surrounded it outside my window early this morning.
The orange circle stunned me so that I woke you up and asked
you to witness the world—the orange circle a sun deep beneath a
perfect sea, heat lightning cooled and purified and poured into coin.
I wish my silence was that cool moon, encompassed by its complement
blue. I wish it would wake you up, dark blue wind. I wish it would wake
you up and you would say, "How beautiful!"
(https://MichaelDickel.info) has won international awards and been translated into several languages. His latest poetry collection, Nothing Remembers (http://bit.ly/2HNeCB9), will come out late summer 2019 from Finishing Line Press. A poetry chapbook, Breakfast at the End of Capitalism, came out in 2017 (free PDF http://www.moriapoetry.com/dickelechap.pdf). His flash fiction collection, The Palm Reading after The Toad's Garden, came out in 2016 (http://amzn.to/2g0znNc). Previous books include: War Surrounds Us (http://amzn.to/1SfOMQi), Midwest / Mid-East (http://amzn.to/1O3FAOl), and The World Behind It, Chaos…(archived free PDF https://www.academia.edu/1812035/The_World_behind_it_Chaos). He co-edited Voices Israel Volume 36, was managing editor for arc-23 and 24, and is a past-chair of the Israel Association of Writers in English. He publishes and edits Meta/ Phor(e) /Play and is a Contributing editor of The BeZine.
ALL ABOARD
How soon can I catch the train out of here?
No use catching the train out of here, is there?
What use is catching the train out of here
When all I want is to get out of here?
Somebody tell me what's the point of leaving
Like that, out of here, on the way to Santa Fe
Where I've never been except for one weekend.
Lovely isn't it, this situation where you see me
Just like this, trying to get out of Dodge in time?
Really, what's so important about leaving now
Instead of leaving long ago when I could leave?
Now it's pretty much impossible to leave as
I have no idea really where the train might stop.
You've been here, haven't you, wondering what's
Next, except you're a lot like me, not knowing
Really what might make the difference staying
And living through all of this, or not living through
All of this, and just to make it clear to those who
Are still here, it's something you've wondered
About, too, isn't it, so it isn't something that you're
Completely bamboozled by, is it, but then why
In the world did you stay where you are all these
Years, thinking staying was what would make
All the difference, but then what the heck makes
All the difference, yes? But then you're so wise
Much wiser than I'll ever be as I'm trying to find
Even a way out of the ever-sinking situation
I'm in, but then, no one really cares about that,
Right and maybe that's the problem here, isn't
It, that you or me have no clue as to how to get
The heck out of here, and staying is just about
As worse, or is it, perhaps it's just another night
Wondering why has this turned out this way
As nobody ever nobody ever wanted things to
Turn this way, but they have old buddy, they
Have, and just exactly what are we going to do
About what's happened, and it not's that it has
Happened before, really, is that what you're
Thinking because if you are, well, we have a
Lot of work to do to get out of Dodge on the
Train that leaves late at night, and actually,
I'm a million miles from Dodge even though
I sat for years in the Long Branch Saloon
Wondering what might happen down the road
Next year, but now, it's been so many years
None of us have enough fingers to even count
What's happened to all of us, and then we were
So hopeful things would turn out so pleasant
And nobody ever told us about what the
Snipers were waiting for high up in the trees
Of Vietnam, just waiting to sight in on those
Beautiful double brass bars that would almost
Instantly evaporate a squad who probably
Never ever wanted to be here, or there, but
Then we were, and so maybe that's how all
Of this probably started, like that, like now,
And we're pretty close to losing it, but then,
We're standing at the end of the line just
About to board the train for somewhere
Out of here, and please, please, would
Someone just say where we might last
The long night sitting on that seat, staring
Out into the darkness just like we did
When our whole firebase was overrun?
Please, who knows a good place to step
Off the world and enter into something
Nobody ever expected, like this, now
DEWITT CLINTON is Professor Emeritus at the University of
Wisconsin-Whitewater, and lives in Shorewood.Recent poems of his have appeared in Lowestoft Chronicle, The NewReader Review, The Bezine,The Poet by Day, Verse-Virtual, Poetry Hall, Muddy River PoetryReview, Across the Margin, and Art + Literature Lab.  He has two poetry collections from New Rivers Press, The Conquistador Dog Textsand The Coyot. Inca Texts, a recent collection of poems, At the End of the War, (Kelsay Books, 2018), and another is in production from Is A Rose Press, a collection of poetic adaptations of Kenneth Rexroth's100 Poems from the Chinese. His poems, essays, and book reviews have also appeared in Wise Guys: AnOn-line Magazine,  the Journal of Progressive Judaism (with co-author Rabbi David Lipper),  Journal ofInter-Religious Dialogue, Cultural Studies< => Critical Methodologies, Storytelling Sociology: Narrative as Social Inquiry, and Divine Inspiration:?The Life of Jesus in World Poetry (Oxford U Press).
HOME
This place like a bleeding wound
The profuse bleeding
The extirpation of life
This place like a festering wound
The gangrene setting in
The looming amputation
This arid place
Where cacti grows
Abundant thorny bushes
Here the acacia thrives
 DEFINING VIOLENCE
When the pangs of hunger
Like rats gnaw your insides
When the next meal is an accident
That is violence
When everywhere mansions sprout
And the numbers of slums swell
That too is gratuitous violence
When in the darkness we sit
Waiting for that rare visitor
That too is violence
When children leave college
Only to face rising unemployment
That again is violence
When they fly to India
Fly also to Singapore
While hospitals here are bereft of drugs
That is vicious violence
When you have freedom of speech
That exists only on paper
But have no freedom after speech
That too is gratuitous violence
When lies are peddled as truth
When truth is said to be lies
And the media is constricted
That too is violence
When the downtrodden fight
Taking to the streets demonstrating
Telling bullies that enough is enough
That can never be violence
 JABULANI MZINYATHI is a triple P man. That means poet, prophet and philosopher. Jabulani is the brains behind three poetry collections. The first was the not so successful Voices of Conscience. This was followed by Under The Steel Yoke and Righteous Indignation. The poet, writer in general has complete literary projects in the closet. A chiShona novel- Mumambure is being fine tuned. Also Derailed – a novella on the undesirable side of the Zimbabwe land reform programme is ready, so he says. Another poetry collection In The Steel Talons is work in progress. Jabulani has been a guest reggae deejay on Musina FM, South Africa. He strums a few chords on the acoustic guitar. Jabulani is also into soccer administration. Recently he adopted three girls whom he pays school fees. Jabulani hopes to see the project grow. He is also working with a young hip hop artiste who does his work in Tshivenda.
A CENTURY OF POSSIBLE PEACE
after Muriel Rukeyser
.
I lived in the century of world wars and
into the century of "hot spots" and "conflicts,"
those isolated regions of hostility and battle, of
choreographed shows of military cliché and the
violent disaffected eruptions of the marginalized
Every day is an homage to some insanity
Media reports are conveyed with facile intensity
by hyperkinetic journalists delivering easy
and ominous conclusions based on seemingly
recondite facts, quickly moving to celebrity
gossip and other insipid topics . . .
I have lived in two centuries of wars
I know what it is to be exhausted by the
vain posturing of the ruling class and
the tired protestations of tribal unity and
supremacy based on accidents of birth
I know what it is to imagine peace across
the circumference of one small blue ball
in a Universe of inestimable size and breadth
I know that darkness can descend with the
speed of light and that love is more than an
anchor and that vision keeps our dreams alive
I have lived into the century where the world is
grown small, where the peacemakers are tireless
and perhaps enough hearts have grown large …
sometimes I think I am living in the century
where peace is as possible as war
THE SIXTH MASS EXTINCTION
the ghosts of our parents search vainly
for wildflowers near the beach at Big Sur
they were deaf to the threat in thunder,
but we were struck by lightning,
heaved in the rain and waves and
the overflow from the melting ice
the computers went down
their screens black as the wicked water,
in whirling chaos they morphed into drums
every fetus turned in the womb,
the men went to the mountain tops
and the women sheltered in caves
the souls of saints and sinners
were run through a cosmic wash cycle
after the spin dry, a new wisdom
but the shades of our parents remain,
they wait in vain for us at Big Sur,
in vain by the Santa Lucia Mountains
JAMIE DEDES curates The Poet by Day, and am a freelance writer, poet, content editor, and blogger. The Poet by Day [jamiededes.com] is an info hub for writers meant to encourage good but lesser-known poets, women and minority poets, outsider artists, and artists just finding their voices in maturity. The Poet by Day is dedicated to supporting freedom of artistic expression and human rights. Email thepoetbyday@gmail.com for permissions, commissions, or assignments. I am also the founding editor of "The BeZine" and manage all associated activities
#   CANDY COTTON KID AND THE FAUSTIAN WOLF
Did Uncle Frank violate Candy Cotton Kid?
Pragmatic necessity, he crafted a sturdy xebec,
sailed with the child virgin, the trireme a perverted dais.
The ocean bouncing, a senseless liquid witness.
Drail hooked cold-blooded eyes, dying fish shared the secret.
Uncle Frank said the wind agreed, no tears,
it would upset the sun; evidence trickled, as bitter syrup,
over a vulnerable, dwarf coition odalisque.
Out with Sivvy's tonsils, more space
for the stripling's incestuous, pubescent swollen asp;
laryngoscope phallus, all seeing eye.
Taciturnity carved into dried semen,
Sivvy fought against latent, vomit-ridden memories.
Would the rain whisper in her sleep?
The fog knew everything,
heavy as old flannel blankets,
linen cupboard full of rattling skeletons.
Mummy called the doctor;
Daddy had rotted in a diabetic dementia.
No goodbye, why?
Absent heart, Mummy must not
get married again, sign here!
Smart Sivvy, published proudly,
at only eight years young.
Siblings artistically entwined,
creative happiness prevailed.
Compositions, sketches, riddles;
secrets hoarded and repressed,
infernal chasms of the cunning blind mind,
the veritable store of amoral vulgarities,
intrinsic; psychological safety mechanisms
safeguarded Candy Cotton Miss.
All would be decorticated,
as writhing worms beneath a mossy obsidian.
Sivvy a prodigy, saltus to Smith College.
Blood, sweat, tears, fears, menstrual melee, hormonal hood.
New York hailed, electric chairs,
spies, nauseous sizzling flesh, hazy heated June.
Sivvy awarded Mademoiselle magazine guest editorship;
poisonous crabmeat, botulism, hell.
2/
Intermittent sinusitis, seppuku haunting.
Wellesley cellar crevice, narcotics,
overdose, head wounds scarred cheeks.
Ms. Genius lost in a timeworn tunnel?
White walls, institution, wired up,
Sivvy's copious brain fried as a portion of charred chips,
smothered by blind eyes and smoldered whiskers,
recoiled as a foetus, trapped in amniotic vinegar,
conviviality, unprocurable.
Her psychiatrist engaged in fiducial transference
with Sivvy's restrained memories,
a tombola with no lucky prize,
ignominious secrets spiraled violently
as sycamore husks in the drum.
Ugly distortions, masked faces, laughing,
taunting lasciviously, in Sivvy's child envisioned ghost train.
Mother disliked this; her daughter concealed the truth
among a mountain of rotting fairy cakes
and cheese, in the Bell Jar forever.
Sivvy lived as a Lilliputian; a Borrower in a glass house,
who screamed, climbed, stumbled
then choked among facts;
they echoed with indignant certainty,
muffled by raisins and an avalanche of crusty crumbs.
Lackadaisical, hour by hour,
her bed a slab of warm cheese,
grated, it divulged pandemonium!
The panacea? Confront the stunted emotional evolution;
alas, Daddy died too soon!
Trapped in a chrysalis, her nascent cocoon,
a unique metamorphosis occurred;
emotional epeirogenesis produced
the pristine extension to Sivvy's personality.
She finally emerged as an adult,
remaining, however, a child to her Mother.
Silken perfected wings, flapping,
colourful patterned dust clouded the jar.
Shrouded by her own vulnerability,
Sivvy created an alter ego, Aryan gate keeper;
great white shark dormant in unconscious realms,
gliding beyond dark recesses, a centripetal force,
avoiding residence in either cerebral hemisphere permanently.
3/
Sylvia devoured men: it helped until Cambridge,
where wolf loitered; he slumbered as a sociopath.
At the St Botolph's review, lightning struck,
a pagan demon emerged, love ignited;
wolf empowered his prey.
Plath responded with a styptic bite.
Dark domination, violation, the sequel, second sitting.
Wily ruffian, baptized by Lucifer,
accessed pleasurable comfort from Candy Cotton Miss.
The available, lonely poetess was momentarily shark-less,
the emotionally crippled child, transparent butterfly,
had flown beyond the jar.
Sylvia's fatal needs were prevalent,
her ideals a target for the black eyed, conscience-free Northerner.
A wedding in June; lusty ocean whispered to the occult luminary.
Yorkshire vampire fed well, he devoured the emotional banquet.
Hughes became the thief of his wife's theological virtues
and replaced them with his evil deeds.
Sivvy's cathexis, her devoted gift.
Sextonian and Lowellian eddas,
priceless similarities, strong bonds forged,
new friends witnessed all.
Plath's edifications exposed her desperate blindfold.
Machinated Ouija board lure, writing on the wall,
skeletal wife, grizzly bear growled death,
the shaman's warning!
Rambling hills, whistling dales,
Court Green, confused crowds of wayward daffodils,
chopped stems as broken oaths.
Creeping cloudberry climbing the trellis
as clueless as the sun.
With new-born, Sivvy became a perfect wife in a domestic play.
Unexpected clandestine scenes ensued at her grey, stone-clad theatre.
Unwelcome visitors, bees in her bonnet,
disturbed the status quo, feline xenophobe
the floozy with heinous thighs.
 CASSANDRA SWAN is an internationally acclaimed, widely published, award-winning poet, author, artist, revolutionary, visionary, political activist, medium, clairvoyant, PhD student and former highly successful hypnotherapist. She delves deep into the human mind and condition in her intimate, confessional poetry to explore the human psyche utilising voices, landscapes, characters, images, emblems, motifs, myths, symbols and archetypes, which embrace death and re-birth. This collection of selected works reaches back as far as her adolescence. Some of her works are tragic, humoresque, ironic; some serve as a map to her own unique, imagistic journey, addressing existential, social, sexual, emotional and synchronistic insights, which emerge as an awareness of the unavoidable stages of life from puberty through to middle-age.
Cassandra has developed a new Literary/Poetic Style: "Graphorrhoealism" (From Greek graphien to write + rhoia a flow) a written counterpart of logorrhoea. "Graphorrhoea" represents defiance: an uninhibited approach to language; and cultivates the importance of compelling, descriptive detail,This playlist has no tracks yet a fusion of poetry, psychology – often technical terminology -, mythology, synchronicity and often, prophecy. Unearthing and revealing the deep, inner revolution and landscape of the poet. A style developed through the cultivation of the higher consciousness and relationships with muses and mentors in spirit.Cassandra's dark poems: "Hammer" and "The Pocket-size Wreath" both won international poetry competitions and the soundtracks are now produced short films. Her poetry has been featured on BBC Radio and regularly on www.audiobookradio.net. She has been widely published in poetry magazines and gained outstanding reviews for her challenging poetry. She always seeks to bring her beguiling poems to an audience in ways that overlook outmoded, traditional, conventional forms and styles. She has collaborated with composers and DJs. Her work has been hailed as works of "genius" by Honorary Professors and she has been referred to as: "The Underground Poet Laureate". Cassandra has worked with Turner Prize nominee artists Jake and Dinos Chapman and Sam Taylor-Johnson in work subsequently featured in Saatchi exhibitions and international venues. Her couture standard hand embroidery has been exhibited in Fine Art Galleries and her controversial performance art exhibitions in various London locations. Cassandra is writing a screenplay and a sequel based on her life story and has a Director/Producer for both productions.The State Mayakovsky Museum in Moscow invited Cassandra to perform her epic tribute to Vladimir Mayakovsky: "The Panjandrum of Quondam (The Epic Grenade)" in Moscow and Sergei Polunin formerly a dancer with the Royal Ballet is now collaborating to choreograph a ballet based on Cassandra's Mayakovsky epic tribute. "The Warring Harridan", *"Beasts & Priests" (about paedophiles in the Church), *"Job Description (The British Serial Killer)" soundtracks, are in pre-production as short films. "Candy Cotton Kid…" is in early development with the Margot Fonteyn Ballet Academy to be a choreographed ballet.
TAKE ME  TO THE BEACH
Take me back to the beach
Where the sun kisses my brown pearl skin
Planting it's tiny kisses on the arch of my back and thighs
Where the sunny breeze teases my cheeks and lips
Slowly caressing my round bossom
Take me back to the beach
Where l am a goddess
Where my beautiful face stops hearts from breathing
Where my tiny waist sings the song of free cocktails and drinks
Free food and gifts
Where the boys are buying
Scrambling for my attention
Take me back to the beach
Where my walk reminds them of Naomi Campbell
Where whistles, applauses, and greetings follow me as l passby
Where at the corner of my eye l see them
Black, White, Asian young and old man
Salivating at my sexy, smooth bottom
My beautiful round curves making them mourn in their pants
Take me back to the beach
Where it is legal to be the only crime in a man's heart
Where his partner's anger can't affect me
Where waiters pass me little notes and business cards from under their trays
Where l turn down their invitations
And watch them cry tears of sexual frustration
Where l laugh and sink back into my African sun
Take me back to the beach
Where l am the Melanin Queen
The wavery sea bowing down on my feet
The warm sand brushing my feet
The wind flirting with my beauty
And the sun crowning me
Take me back to the beach
Where l am the desire of all men
A fantasy of dreams never to happen
Where l chose who to share myself with
Where they all stare with grave jealousy
Where they can't stay mad
My beauty is a rare, sparkling black diamond
So they clap hands when l passby
Because l am a Woman
A beautiful black woman
All copy rights reserved.
Model : The Melanin Queen, Chikomborero Amanda Ranganawa
AMANDA RANGANAWA aka the African Pen Princess. A Young female writer from Zimbabwe. I love writing about love, life, self-realization, self-worth, societal issues, religion, men and women and economic matters. I think life is the most precious gift and must be celebrated and expressed freely. I've been writing for as long as l can remember. From the tender age of 9years. Beside poetry, l writes films, articles, novels, stories, songs and l create online content. I love writing films and poetry they give me an adrenaline rush because I'm in charge of the dialogue hahaha. My dream is to become the Best International Writer the like book maestro Chimamanda Adiche.
WITH AGONY……………………………….
From where I am standing, I turn my head towards the land north of the Limpopo.Towards the land in the Eastern highlands that first welcomed me. It swaddled me up tightly in its evening blanket and waited. The world became quiet waiting for the sound of my name.
Ambuya would name me but not before placing slivers of my identity under the folds of my tongue and rubbing words into my clutched fists.
Then, finally, she spoke and my name sounded like thunder tearing the sky. There, my umbilical cord is buried forever binding me to the mountainous terrain long after traveling many miles away.
My eyes search the horizon yearning for a connection. I begin to feel my thoughts surge with words that have the courage to search after a flicker of hope for a soul temporarily heavy.
Here, I'm trying to reason with the overwhelming emotions but this only brings cold comfort as I'm consumed by the nightmare that has become home. Home is not just a mundane feeling of discontentment but also a state of chaos that haunts my waking existence, the thought of home is what holds together the unhinged parts of me and my hanging form on a seemingly steep edge of despair, ah home…
While here and my mind back there, I find words for the things I could not utter before now that everything is different, for the things suppressed and unexpressed and for the things observed that had crumpled into silence. I've since come to the full realization that this story doesn't belong to me alone but it belongs to so many others, like me, who were born around the time when "FREEDOM" first shone its rays of unlimited opportunities. We had the privilege to bask in its warm expectations of a better future, that was then.
How we feasted on huge slices of education until we were full of untapped potential, only to watch in horror, our matured dreams struggling to survive a soft strangulation of disappointment.
The rest is…silence.
© Catherine Magodo-Mutukwa 22/06/2020
CATHERINE MAGODO -MUTUKWA-hails from an African city down in the southern hemisphere. She is a mother, a poet/writer, a counselor and an advocate for the girl-child and women. She's very passionate about giving a voice to all those who struggle with the tongue which refuses to give them a language of feelings and expression. Catherine has a BA English and Communication Hons Degree and is the author of several books. She has been anthologized in a number of collections and some of her works are featured in various online magazines both locally and internationally.
ALL BLACKS LIVES MATTER 
Riders of Apocalypse came along with wraiths
The seven deadly sins birthed a sister "racism"
Deadlier to the world than any human
And so belonged to the horsemen not the world
Racial prejudices; exhaust fumes of depraved egos
Breeders of war of words and imagery
Spill division and hate amongst men
Fuelled by jealousy, greed and fear
Erroneous perceptions, negative, stereotyping
A tiptoe into evil
Product of mentally lazy clap-trap,
messed-up excuses to take cheap superiority
and entitlement rides, a journey to Limbo.
Respect the equity, sanctity and dignity
Rights of all world's ethnicities
Acknowledge their innate humanity
Then you know all lives matter.
Create space daily for living joy
Promote artistic expression, cultural vibrancy
Give the poor clean water, food, vaccines
Bring ingenuity and creativity to the table
Forge a future that works for creation
Champion bonding of humanity as "one specie"
Then you know all lives matter.
Give one word for anti-racist that feels
positive and aspirational, conveying
the sense of"one race" and "togetherness"
Embrace institutions that love and not oppress
Then you know all black lives matter.
We win when from our souls cry for victims
Those that feel the devastation
of emotional indifferences
We are blessed seeing everyone as blessed
Colour, melanin or lack of it can't alter human unity.
In my black skin l feel myself a being of love
My soul a beacon for those seeking a safe harbour
If black has stars, then l shine to unite all children of our earth.
©®Ngam Emmanuel July 020
NGAM EMMANUEL-, A teacher, poet, short-fiction writer and human rights activist lives in Bamenda in the NW Region of Cameroon. He champions in his verses the cause of the voiceless marginalized of the world in general and his country in particular. He frowns at anything that deprived man of his dignity. His poetry also raises an awareness to the atrocities committed furring the currently raging fratricidal war declared on the English-speaking minority of the country by President Paul Biya. Ngam's works feature on any international journals and anthologies. In the days ahead he is going to publish his first novel and a collection of poems.
I AM BLACK
I am black and beautiful
I am black and a daughter
I am black and a mother
I am black and a wife
I am black and a poet.
I am black, not a thief
I am black, not a thug
I am black, not a prey
I am black, not a zoo monkey
I am black, not a commodity.
I am black, my childhood matter
I am black, I need a living father
I am black, I need my brother alive
I am black, my voice matter as much
I am black, my life matter.
Is my skin color a threat to you?
Have I offended you with my looks?
Or my black life doesn't matter to you?
Do you breathe better when I can't breathe?
Do you sleep peacefully when I am dead?
Or do you just see me like a deer for a hunt?
I kneel, I die. I put my hands up, I die. I lay down,
I die. I run, I die. I surrender, I die. I resist, I die.
What the hell do you want from me, policeman?
Enough blood has been spilled!
Speak up, make your voice heard!
AKIMANA DEVINE– s a Rwandan poet, children story writer and a leader who draws her creativity from her life experience. Poetry to her is more than words but therapy. she has been published is different online magazines like THE UNIPERS, ATUNIS POETRY, MIOMBO PUBLISHING, WOMANWORD and others. She has a poem published in an anthology (BEAUTY OF FAILURE). She works as a magazine coordinator at TATO CHILDREN MAGAZINE in Rwanda and she volunteers in AFFLATUS AFRICA which is pan African youth led movement that is set to empower African youth through training and mentoring. She is a member in Easter African Youth parliament and A You lead Summit Alumni. She is currently working on her first novel.
DAMNATION
Pieces missing from your reptilian heart
pressing on a man pleading for breath.
No breath will ever revive George Floyd.
"Momma" he cried.
What happened to make you so unconscionable
to force the life out a man
with the weight of injustice
pulling humanity's roots?
What have you done,
but to level a child of God
in a pool of death
as you look the other way.
Some days cry hard enough
to flood the earth.
Now you enter my night
but his light shines,
and I see you for what you are.
   CROSSING BRIDGE
Before his walk across Brooklyn Bridge,
faces and conversation
left no impression.
No bridge builders high in wind
absorbed sound, felt raindrops,
or linked exteriors throughout the city.
He lived a life of indifference.
Beams of steel, intransigent
as a settled past, lost pace
in atoms fixed in matter.
Never did an artist's eye
collect impressions of a crowd
in motion.
Not a brush stroke, at least for him.
Footsteps lagged from an heroic day.
They penetrated not even a thought
beyond his last conversation.
Popcorn and coffee
fell from his clutch of time,
so to survive not a second longer
before an unfathomable wave
of shell shock from The Great War
further chipped his ambition.
A bayonet charge through rippling wheat
amid the hiss of bullets as Marines fell.
Hear their turning stained of red.
So, had flashed the trenches of war dug into
every step being covered in snow
where he had slept pressed to a Marine to stay warm.
Flare of a match settled in his eyes
after crossing the boardwalk.
Laughter met the East River as boys kicked up snow,
evoking a memory of yesteryear,
when boyhood days sparkled in wind.
if only for a few moments.
A frozen night melted as his fingerprint
pressed a snowflake on cafe glass.
JAMES COBURN-an Oklahoma poet in the United States of America. Coburn has always valued the subtext of life and seeks to reveal its undercurrents. He believes indifference is the enemy of man as it is the benefactor of ignorance, racism and xenophobia. Coburn is currently collaborating with Nairobi poet Brian Kasaine on a book of poetry. His first book of poetry "Words of Rain" was published in 2014. The book was a finalist for an Oklahoma Book Award. In 2016, ten of his poems against terrorism and to save the Sunderbans (wetlands) were published in "Onnyodhara" (The Alternative Way) Eid-special issue festival edition in association with "Anushilon" (The Culture & Literature Society) the National Literary Organization of Bangladesh. Coburn is a 2013 inductee of the Oklahoma Journalism Hall of Fame
RED HILLS OF HOME
Stained by the blood of gallant sons
Those brave lads in the bush
Whom fought for what was
But seized by the imperialist…
Opportunist whom claimed all gold
And that which glitter from motherland
.
Red hills of our home
Swallowed much daughters
Whom got maimed and lacerated
By an itching civilization brought about
From the West, dressing in jeans
Short skirts which reveal more that they conceal
Undressing Ubuntu
Red hills of our home
Denied mothers grain from the fields
The red soils never got to yield
The silver lining from the clouds spawned
Thunder and storms which saw man
Swimming in pools of misconception
Left in discontent,
 WAISON TINOTENDA WAISON is the author of Murder me He has published and created several poetry compilations and prose collections.
Melanin, my sin!
The blight on my skin!
Born free, but this skin
Costs me to breathe!
I wear my skin with fear
Mine, is the life of a deer
In headlights, what you wear
On coming uniform, I freeze, can't breathe!
Flaunting the brutality you wear
An animal in flight, I scare!
Your presence, thins my air
The dominance, won't let me breathe!
This air is contaminated
With inequality, apartheid
Segregated, my rights denied
Freedom thinning, I can't breathe!
A race to extinction!
The race track is uneven
Your head start's by domination
Trying to endure, I can't breathe!
I should win
I've been on the run
All my life, not for fun
If I don't, I won't breathe!
My continent's resource weaponistion
Aiding, enabling corruption
From slavery to neo-colonisation
Still running, I need to catch my breath!
The yoke on my neck
The target on my back
The knee on my neck
I can't breathe!
You're Chocking me, I can't breathe!
Am drowning, I'm scared, I can't breathe!
The pain is intense, the trauma, I can't breathe!
Can I breathe? You're hurting me! I can't breathe!
C Akui 2020/05/28
#CarolsInsights
#ThatAfricanGirlPoetry

JINA Ni KATHURE-I was born in Kenya. I am conscious about my African identity. I write hoping to give a voice to the voiceless. I write what I see, feel and think. I am inspired by other poets as well.
                          PROFILE OF THE GUEST REVIEWER-GLOBAL POETRY RESPONSE#BLACKLIVESMATTER
NANCY NDEKE African Associate Editor for WOMAWORDS.A Poet of international acclaim and a reputable literary arts consultant. Her writings , profiles , press clips and poetry are featured in several collections, anthologies and publications around the globe including the American magazine Wild Fire, Save Africa Anthology. World Federation of Poets in Mexico. Ndeke is a Resident Contributor of the Brave Voices Poetry Journal since mid-2018. African Contributor to the DIFFERENT TRUTHS, a publication that sensitizes the world on the plight of Autism edited by Aridham Roy. SAVE AFRCA ANTHOLOGY edited by Prof. Dave Gretch of Canada and reviewed by Joseph Spence Jr has featured her poetry and a paper on issues afflicting Africa and Africans. Ndeke's poetry and other literatures in WILD FIRE PUBLICATION in America published by Susan Joyner Stumpf and Susan Brooke Langdon. ARCS MAGAZINE in New York Edited by DR. Anwer Ghani. Her women Arts Presentation was recently published by WOMEN OF ART (WOA) in Cape Coast in Ghana. Soy Poesia, in Peru, Claudette V pg 11 featured her writings with great reception.AZAHAR from Mexico, with the initiative from Josep Juarez has also featured her poetry. She is also featured in WORLD FESTIVAL OF POTRY (WFP) from Mexico under the able editorial team comprising Luz Maria Lopez .INTERNATIONAL AFRICAN WRITERS from Nigeria, under the able hands of Munyal Markus Manunyi .Patricia Amundsen from Australia featured her poetry on this year's international women's day at Messenger of Love, Radio Station. Esteemed poetess Jolly Bhattacharjee featured my works on her greatly acclaimed awareness anthology for 2019, India.Nancy Ndeke is a Poet of international acclaim and a reputable literary arts consultant. She brings along vast experience in literatures and other arts. She will preside on the Liberated Voices Journal, the heartbeat of WOMAWORDS LITERARY PRESS.
ARTIST  IN RESIDENCE – AMERICAN ARTIST REBECCA ROBINSON
REBECCA ROBINSON studied fashion design in Atlanta, Ga. and continued her education at North Carolina Central University where she majored in Art/ VisualCommunications and graduated with high honors. Her background also includes art history, printmaking, photography, graphic design, film, and creative marketing. Rebecca is mostly known for her fashion design company psnob.com (pronounced snob) which launched in 2001. In the spring of 2019, Rebecca began the initial stages of forming her nonprofit organization called "ONE ARRT TM", which will become the first art supply brand that specifically supports all artists, art organizations, art education, museums/galleries and communities in need who would prosper with proper funding and resources. Rebecca has also contributed towards several nonprofit organizations throughout the country by auctioning her one of a kind handbags and fine art. Rebecca's artwork has been featured in dozens of media outlets including; Jezebel Magazine, Pattern Magazine, New York Examiner, Points North Magazine, Indianapolis Monthly Magazine, The National Endowment Of The Arts and recently exhibited her painting made with the medium concrete and tar of jazz legend Miles Davis at the Chicago Museum of Science and Industry. In the summer of 2019, Rebecca was selected by the Arts Council of Indianapolis to showcase her work for the annual High Art Billboard project (2019-2020).  Rebecca is also a self-published author of the book "Arts Honor". In 2018, Rebecca released the award-winning documentary film "The Color of Medicine" in which she worked as a co-producer and media manager. In honor of the historic documentary film, Rebecca received an official scroll from Supervisor Mark Ridley-Thomas from the county of Los Angeles for her contribution to preserving an important part of history and giving back to the community of St. Louis and beyond
MEET THE GLOBAL POETRY RESPONSE# BLACKLIVESMATTER PUBLISHER AND CURATOR
MBIZO CHIRASHA, Chronicler at Africa Writers Caravan. Founder and Author of the Time of the Poet. UNESCO-RILA Affiliate Artist. Featured Poetry Artist at WorldBeyondWar.Org. Freedom of Speech Fellow to PEN- Zentrum Deutschland,Germany..Literary Arts Activism Diplomatie 2020 Poet in Residence at the Fictional Café (International publishing and literary digital space). 2019 Sotambe Festival Live Literature Hub and Poetry Café Curator. 2019 African Fellow for the International Human Rights Art Festival( ihraf.org) , Essays Contributor to Monk Art and Soul Magazine in United Kingdom .Arts Features Writer at the International Cultural Weekly .His Profiles , Interview and Poems are featured on poesis.si ,in Slovenia. Founder and Chief Editor of WOMAWORDS LITERARY PRESS. Founder and Curator of the Brave Voices Poetry Journal. Co-Editor of Street Voices Poetry triluangal collection( English , African Languages and Germany) initiated by Andreas Weiland in Germany. Poetry Contributor to AtunisPoetry.com in Belgium. African Contributor to DemerPress International Poetry Book Series in Netherlands. African Contributor to the World Poetry Almanac Poetry Series in Mongolia. His latest 2019 collection of experimental poetry A LETTER TO THE PRESIDENT was released by Mwanaka Media and Publishing and is both in print, on Amazon.com and at is featured at African Books Collective. Mbizo Chirasha is the Originator of the Zimbabwe We Want Poetry Campaign. Founder and Creative Director of Girl Child Talent Festival and GirlChildCreativity Project. 2003 Young Literary Arts Delegate to the Goteborg International Book Fair Sweden (SIDA AFRICAN PAVILION) .2009 Poet in Residence of the International Conference of African Culture and Development (ICACD) in Ghana.The Vice President of Poetsof the WORLD,poetasdelmundo.com ,African Region. Global Peace Chain Ambassador. 2009 Fellow to the inaugural UNESCO- Africa Photo- Novel Publishers and Writers Training in Tanzania. 2015 Artist in Residence of the Shunguna Mutitima International Film and Arts Festival in Livingstone, Zambia. A globally certified literary arts influencer, Writer in Residence and Recipient of the EU-Horn of Africa Defend Defenders Protection Fund Grant, Recipient of the Pen Deutschland Exiled Writer Grant. He is an Arts for Peace and Human Rights Catalyst, the Literary Arts Projects Curator, Poet, Writer, publicist is published in more 420 spaces in print and online.
Time of the Poet  Anthology Series– a global poetry call platform  that have matured from being a single profile blog article into a globally acclaimed theme based  anthology series with the latest   A GLOBAL POETRY RESPONSE #BLACKLIVESMATTER – a multi-genre collection of short stories ,hybrid essays,flash fiction  and poetry for peace  , anti-black violence , anti-racist   and a  global  call black tolerance .