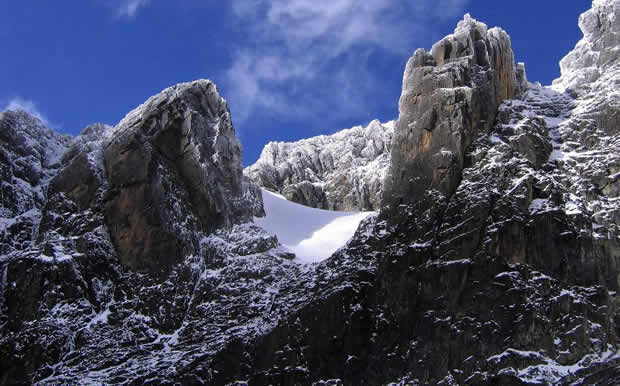 Kabedoopong Piddo Ddibe'st , your poetry are footprints dipped onto the dew beaten village path during ancient country dawns. Your verses are metaphors inscribed on the back of rainbows new and old. Your poems speak time, are timeless and they seize hearts that lived and thumped through long struggles and unfounded freedoms. Your words are fingerprints of long gone matriarchs and departed patriarchs that imbibed wisdom from ancient millet gourds of home. You are a voice crying in the wilderness of beautiful Uganda and must be collected to be carved onto the literary DNA of this African poetry generation for the present and future of educational instruction .You remind me of pioneers of traditional poetry , revolutionary griots Agostino Neto , Frank Chipasula , Jack Mapange , Niyi Osundare , Chenjerai Hove , Carlos Chombo aka Thomas Sukutai Bvuma and Okot p'Bitek , the Ugandan- African grandmaster of African traditional verse . The beat in your poetry tinkers on to the roof my heart cave like a village drum throbbing from a distance, its echoes reverberating beyond red hills of home. The aroma of your mature, heavily fermented poesy attracts the poetry famished nostrils in academic walls, reading rooms, university lecture –rooms and those yet to be born. Aluta Continua! (Blurb by Mbizo CHIRASHA)
HOMECOMING
And the lost crows return home:
No more dead nights but dawn
Of new old days brooding crows
On spun arms of baobab brows
Preaching spiced phrases of days by-gone.
And they've changed shapes:
They have undergone plastic surgery
And have become sane again
For new tricks in the book of pain
Yet haven't left their banging crockery.
And they still sing their sweet slogans:
No old face is new in a mask
Though they croak like night owls
Whistling strange tunes for idiot fowls
Locked inside a vaccum flask.
And shock shall slay some again:
And some shall fall upside down
From the red slippery anthills
Of Savannah, we'll enjoy peals
Of sniffling shrieks downtown.
And these crows roost again:
Haven't they run out of mud
And returned in life's mockery
That they bang poetic crockery
Till we're disquieted by bodyguards?
Tomorrow, they'll all return:
If they get this finishing mud
And they'll perch and balance again
Till we begin to feel their wings gain
Sudden heights, their claws begin to thud.
©Kabedoopong Piddo Ddibe'st
NO MORE BALLOTS
No more ballots win in a fairyland like this but the bullets of poisoned feathered arrows of naked truths skillfully shot straight in the barracks of political wet dreams, masturbating and ejaculating premature sperms of pre-ticked ballots of zealots and heroes of lies and illusions wanding their magic sticks of thunder volcanoes farting metallic clouds in the marital beds of civil rights, and in the locked eloquence of the strong opposing wind of long-awaited change, being herded by the blooming roses of volcanic rods, wreathed in bunting flowers in the corridors of crowns of the squalid new born cities of the hunchbacked dung-hills rinsing the squealing hands of expression …
A NIGHT OF FIRE FLIES
Say this is a city
Set upon some dung-hills:
And it underwent metamorphosis:
From a house to a home,
From a home to a village,
From a village to a town
And then to a city of dunghills.
And say these dung-hills
Harbour millions of folks,
And that these folks are rich beggars
Say governed by a tall bald-headed idiot
And so on.
Say a strange squalid wind
Sells sweet fabled-slogans of wealth
And hope in ballot box of bullets.
Night —
Blinding blinking lights
Of wooden-butted fire-breathing fireflies
With metallic nostrils
Laughing blood last.
Night —
A wakeful huge thoughtful
Restless evangelical nightclub
Of moonlit
Black tropical last
At Mvule Hills of Mutesa
Welcoming Stanley
To his reed-ribbed palace.
Night —
Blinking puzzling street lights
Green, yellow-orange, RED
And blood on white-wheeled black tyres!
Of the metallic monsters
Pot-bellied roads humid
Pearls of mud
New and robotic last.
Night —
Famous nude gala
Chilly African virtuous night
Open ulcer mouth lipsticks
Like red pencils dipped in vino;
Shamelessly nude private parts
Not for sale
For sale — squally sulpherous hot last.
Night —
Lukeworm uneasy
Malicious terribly spendid
Callous empty
Entirely long frightful sleepless
Strange lights
Of darkness loom last.
Night —
Swift arrows of darkness
Lustful fitful online
Visibly dark in imported hairs
Extracted from sisal fibres
And the bob-tailed horses
Sorry-looking last.
Night —
Hungry blood and moon-drenched
Red-handed night
Chloric bleak precarious lunar
Wet pelting dung offshore
Extremely sleepless soggy
Ragged unremitting sinister menancing
Imperal fool-hardy last.
Night —
Hallucinatory hysterical hope-filled
Slogans of approaching despair,
Vague movies of refugee blues
Picturesque of gay gala
Owl-hooting night
Attorney – general last.
Night —
Recent wholly foggy
Squealing arm twisting batons
And tear-gas armed wheeled monsters
Sore-eyed blustery lung-plucking
Everlasting scandal last.
Night —
Other demoniac ashen carnival
Lights of night
Sparkling abysmal strenuous
Seriously injured terror-filled
Life-threatening testy night
Sweet-soaked poison
That purifies the political lust
In moon-baked night last.
Night —
The monotonous face on the horde
Queerly long coal
Single dreamlike pumpkin bald-headed
Routine roll-call serial killing
Yellow-pumpkin excretion
In impressive rigged-scientific voting
Underwater last.
Night —
A numb contingent nuptial
Limpid bed-room politics,
Feverish revelatory skimpy shirts
Newly bought rat-eaten rags
Nigh the thigh night fire
With profound zoomed in breasts
Payable public toilets awesome last.
Night —
Upon the naughty-looking dung-hills
Individualistic silent strolling night
Suspicious grimy cynical sick night
Evil ritual acute diarrheal uncommunicative night
Hospital last.
Night —
Dark gloom-festered
Inevitably changing
Velvety sexy night
Harrowing
A never-ending post colonial night
Sweltering with oppression kraal last.
Night —
Lovers of wicked corrugated iron
Upon the dung-hills
The laurel wreath of flowers
Sparkle on the breasts of the loser
Embossed with embroidery
In the yellow-yorked city…
© Kabedoopong Piddo Ddibe'st
Kabedoopong Piddo Ddibe'st p' Odoki is a celebrated published Ugandan poet, artist, fabulist, dramatist, novelist, editor, short t story-writer , educator, human rights and literary activist and amateur actor who hails from the Greater North, Kitgum – Acoliland, where the great literary icon , Okot p' Bitek, came from. He writes majorl9y in Acoli/Luo language and English, with a lot of prolific poetical effusions so rich in unique imagery. He has appeared and featured in a number of both online and print literary venues like blog zines, magazines, and anthologies such as Somnia Blue (AUSTRALIA), Atunis Galaxy Magazine(ALBANIA), Tuck Magazine(GERMANY), Ray of Hope (NIGERIA), The Miombopublishing((ZIMBABWE) , The Black Pride Magazine(NIGERIA), Scarlet leaf Review(TORONTO, CANADA), The Jacobite Magazine(NIGERIA), The Brave New Voices Journal(ZIMBABWE), Indology Magazine(INDIA), OPA/Our Poetry Archive(INDIA), Save Africa Anthology(U.S.A), Dandelion in a Vase of Roses Anthology(U.S.A), Tree of the Poets Anthology(CANADA), to mention but a few. Besides, he has had some of his literary works translated in other languages like French, Romanian and Acoli.
Mbizo CHIRASHA ,TIME OF THE POET REPUBLIC CURATOR. UNESCO-RILA Affiliate Artist( University of Glasgow , School of Education, Scotland) .Africa OutReach Coordinator, IHRAF( Newyork , USA). Author of A LETTER TO THE PRESIDENT. CO-Author of Whispering Woes of Ganges of Zambezi. Co-Author of Metaphors of the Rainbow( Malawi). Co-Editor of SECOND NAME OF EARTH IS PEACE( WorldBeyondWar, USA). Co-Editor of Corpses of Unity( Cameroon) . Co- Editor of Vol7 Street Voices( Germany). Poet in Residence Fictional Cafe( Texas, USA). Poet in Residence ICACD( Ghana). African Performance Poet( Festival de Poseia Medellin, Colombia).