The dawn of 2020 rose with rays of promise alongside a dark cloud pregnant with the iron wind .The life sapping and hope scorching iron wind perilously strangled every corner of this our earth of God. It ruthlessly unleashed wings of death onto the brave- land, America , into the oil sodden sand dunes of Persian Gulf to the dreamlands of South America , Trinidad and Tobago , Naracargua and unto the rice fields of the great Mahatma Gandi , the supreme land of India up to the vast rainforests of the Amazon basin , the Brazil . It raved through the British Columbia .The dark cloud and the heavy wind screeched their fart into the holy valleys of Jerusalem, the land of promise into Teleaviv and Gaza Strip. The Iron Wind skidded to a sudden halt in city squares of land that was once ruled by the iron fist of authoritarian fascist Benito Mussolini, into the Roman Catholic capital of Vatican, Italy. Pakistan and Palestine were not spared either, by the virulent Iron Wind. Then into Africa North of Sahara and Africa South of Sahara.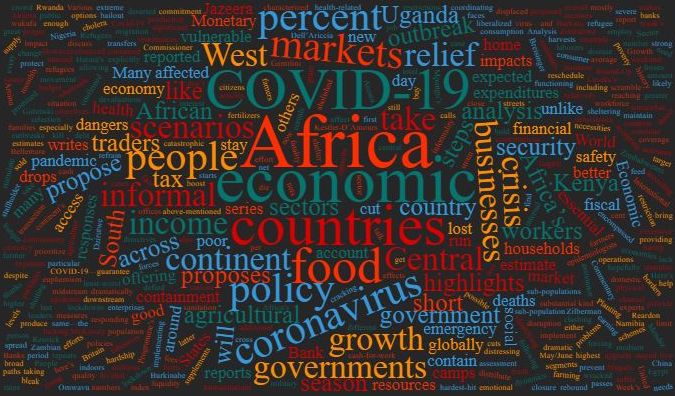 Oh my Africa Cry and rise Africa
Weep and walk again Azania and your Gugulethu,
Weep Azania for your last born Tembisa,
Cry and rise Azania with your son Gauteng Cry
. Cry and rise again Zaire Congo
, Wail and hope again CongoBrazaville,
Rise Madzimbabwe of Chimurenga.

The dark cloud persisted and the iron wind hovered over land of Kenyatta, Griqualand, Sing Mighty Garurep, Dear Kgalagadi. Africa of Nkrumah, Africa of Kambarage, Africa of Lumumba , Africa of Samora , Africa of Sarowiwa, Africa of Kaunda , Africa of Nujoma, Africa of Nehanda, Africa. We are under the menacing spike of the life-gobbling goblin Ironwind. The fires of the dark cloud shat their fever onto the remaining African monarch of Baswati people and wanted to swallow King MSwati 11 .It left a trail of tears, lashes of pain, heaps of ash and rubbles of death. Inside the Queensland – the iron wind spiked onto the resilient , Boris ,the Chancellor of England . The Poetry baritone voice gifted politician shrugged the life sapping fever with that apt of resilience. I see the dark cloud remain threatening the earth over our earthly rondavels like a crushing axe of death dangerously hanging onto an innocent fig tree. Currently, our hopes are dipped in grief, sorrow, anxiety and desperation. The earth is coughing, sneezing, wailing, dying and wincing from the lashes of virulent Iron Wind.
---
The lung scorching and breath sapping wind of COVID 19 does not respect even the mightiness of rivers, the over stretching geographical boundaries, vast mountain ranges, ancient monarchs and old kingdoms. It is an instant killer, a devilish undertaker and a burial ritualist in one. It is a one stop shop of death.
Mankind is perishing in swarms like rats after swallowing poison pellets. We have since planted pandemic thrashed lives like millet seeds into overturned red clay fields, shallow graves .When humanity die like green fleas suffocated by the wind of killer pesticides.
We heaved, we coughed, we sneezed and we died many times before we died. We prayed, supplicated to every wind to calm. We paid homage to God but still we lost count of our dying human kindred .We are currently under threat from the spell of death that clutched bottoms of the land like the broken dance of the morning mist. We are dancing on the podium of death.
When death is tearing us apart , poverty and moral decadence are cousins breeding violence , suspicion ,anxiety ,depression , hypocrisy , conspiracy , corruption , hunger and more death. We have become orphans of the pandemic, we are orphaned, we are widowed, and we are grieving. I lost a great human being, my beloved mother and more and more comrades as the iron wind swept lives away from beloved.
In this year of 2020, I again lost my closest friend, a literary genius, editor emerita of the Bezine.com Arts and Humanities Magazine and founder of Poet By day Webzine. May God award G Jamie Dedes a poetry fellowship in the realms of the heavenly literary scholarship and that her soul can rest in peace and in poetic harmony. I profoundly applaud the amount of comradely , family , brotherly and creative loyalty presented by the Poetry Chef Michael Dickel and other Core-Team members of Bezine.com Arts and Humanities Magazine that include John Anstie , Anjum Wasim Dar , Corina Ravenscraft, Jamie family members and other writing contributors in curating and putting together a befitting global memorium literary arts journal( global poets , writers , activists and publishers that worked with G Jamie Dedes participated) in honor of our great literary heroine , social justice and revolutionary poet G Jamie Dedes.
G Jamie Dedes worked tirelessly as she advocated for my (Mbizo CHIRASHA) safety, protection, publications and collaborations around the globe. She immensely contributed with her acumen -ship for the attainment of my Free speech and Writers in Exile Fellowship from the PEN Deutschland. Jamie was the inaugural Literary Arts partner and Poet Laureate of the WOMAWORDS LITERARY PRESS- a fast paced journal that seeks to uplift and exhibit women voices through literary arts activism .Dedes was prolific , a symptom of greatness , steadfast , resilient , hardworking and selfless.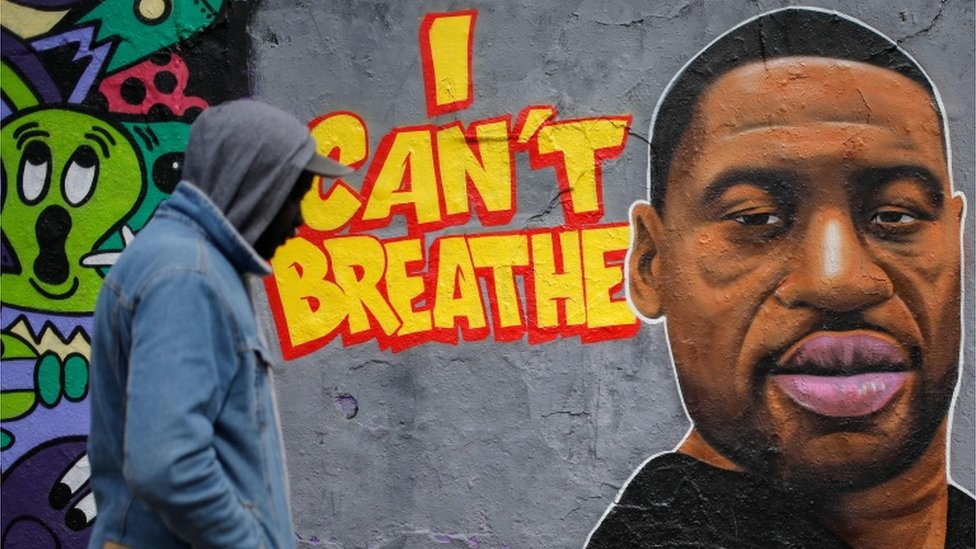 ---
As the COVID19 mercilessly clobbered us, left, right and center. The world was greeted again by strokes of violence. The world woke up in the wake of the death of another innocent human being George Floyd. Many black souls died in that careless , human -less , cruel and devilish rain of black violence in a country where democracy is incessantly preached .The guardians of American state purport to be paragons of human rights and freedom of expression, as saying respecting the morality of human life .Alas , American people suffered two waves ,the wave of the pandemic(COVID19) and the wave of state police brutality against the American black communities . Inside those pitch black nights and pitch black days, the American state had become ruthless, its actions were anchored on barbarism, retrogression, moral decadence, arrogance concocted with racial intolerance. The global community plunged into hot springs of tears as police rifles gunned down lives. Their batons and their steely boots pounded their victims to crashed pulp, heaps of death mass, to death. As well our eyes are still wet with tears of the horror and the trailblazing tragic horror movie of the pandemic, COVID19 Pandemic.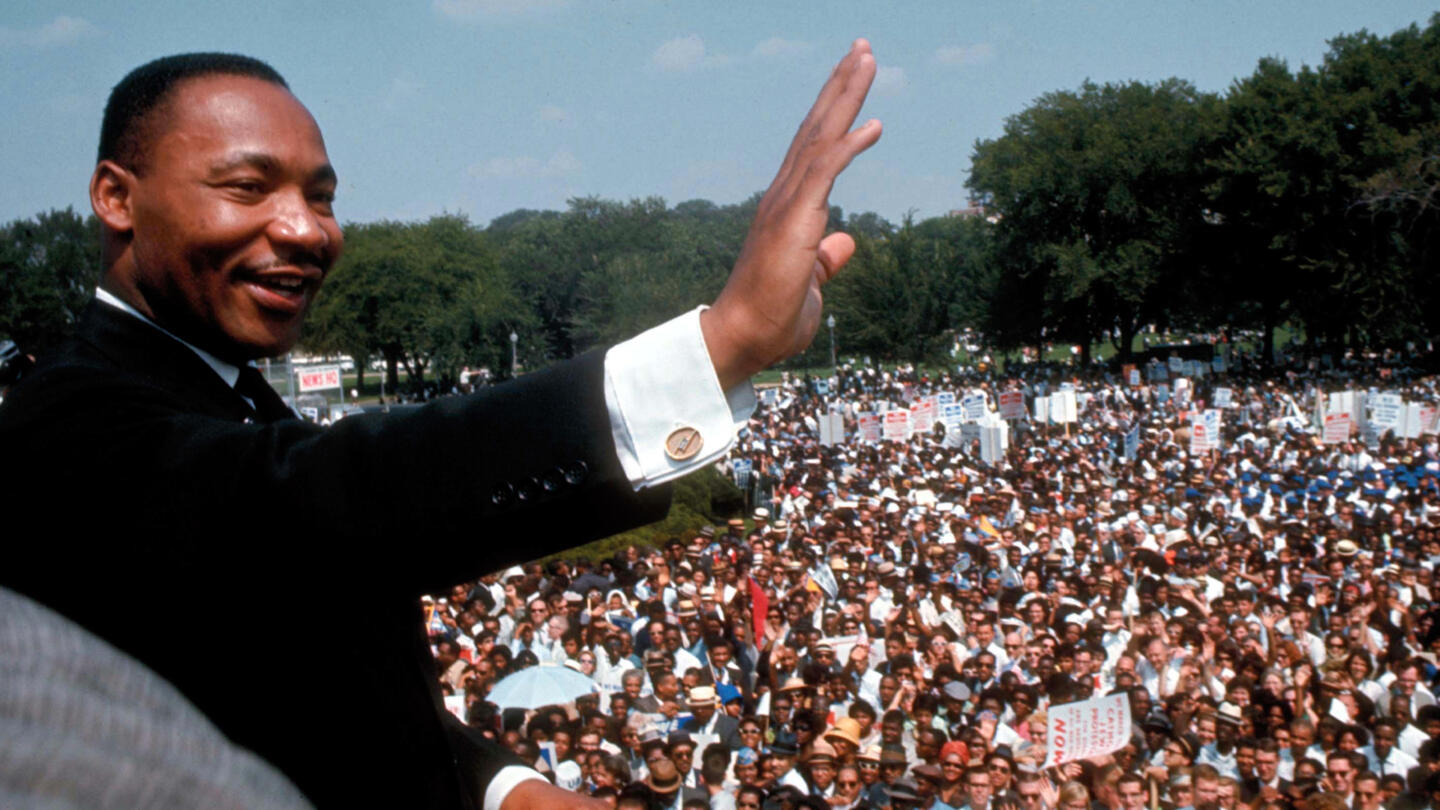 Black Lives matter
All lives matter
African Lives matter
Zimbabweans live matter
Humankind need to grow up emotionally, culturally, intellectually, politically and morally. It is no longer that time to see others through the color of their skin , the shape of their nose , the screen of the melanin , the ray of their eyes and the oil of their tongue( language) . We are one kind, human kind. We all share human traits. No one among us is an ape or gorilla. We are created by the same creator. We are born, we walk and die the same way .We all shall die one way or the other.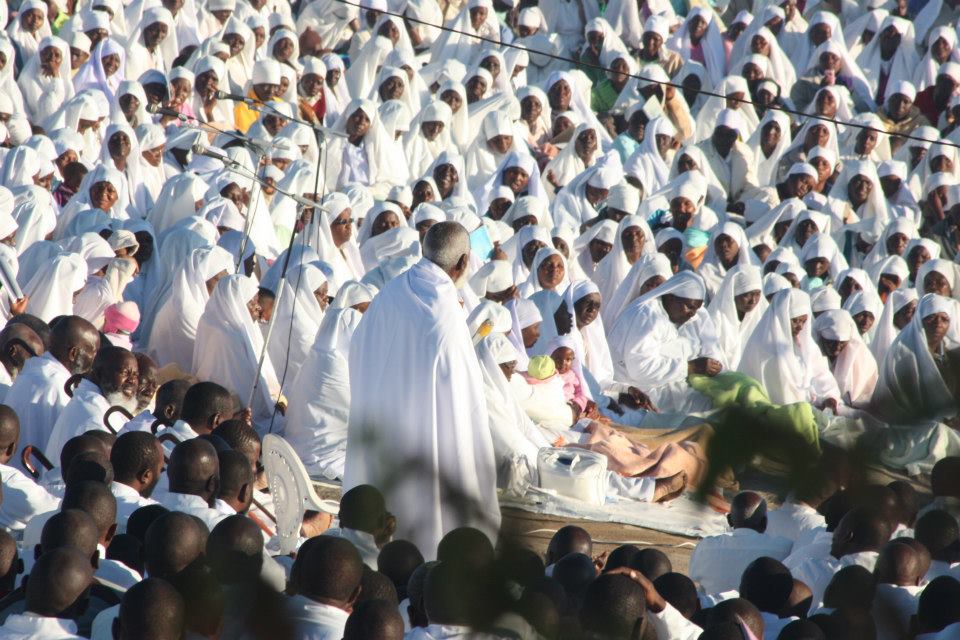 It's time to see ourselves as all pilgrims of the God, to see beyond Jerusalem, to see beyond Mecca, to see beyond Buddha, to see beyond Mohamed, to see beyond Vatican, to see beyond African traditions. To be all one. Our differences must not be perpetuated by our divergence religious views and cultural makes. All these must strengthen us to bear forth , a diversity of cultural knowledge , dialogue among civilizations, intellectual dexterity , literary prowess , transformative positive change and sustainable international collaborations .
Positive synchronization of energies brings healing, peace, stability and tranquility on the earth plugged by disease, rags of poverty, and beetles of violence, political corruption, moral decadence, death and despondency. Pandemics and other decadent waves ,like deadly cyclones , droughts and more interrogates our consciousness and nudge us to exorcise ourselves from the demons of religious killings , burden of primitive thinking , archaic super-power mentality ,legions of dictatorships , rough winds of terrorism , retrogressive and globalized violence and internationalized pandemics. Iam writing this end of year paradoxical eulogy to myself , to all souls walking the world , to those who departed riding on the spiking wave death( COVID19) . I write also for those souls yet to be born. I write with the conviction that every one of us has since tested the bitterness of the salt of disunity , thus a cause for mindset- transformation , perception -shifting , the right discipline, respect of life wholesome of love and the promise of a great world
****************************************************************************************

I have wept enough .Every dark cloud has a golden lining. I think the silver lining adage is now out of fashion these days. Despite my being roasted in furnaces of lockdowns and hot pans of quarantines for almost a year. I have a humbling story tell to humanity , to God , to the cantankerous iron wind( COVID 19) and everything/one that matters. I remain resilient, resisting and holding on to the remaining straws of hope
I am a vigilant spirit , brave soul , a born fighter , hardworking , goal getting , trailblazing arts for human rights/social justice revolutionary and a literary arts activism game -changer
I have learnt to hold on to the discipline of hardworking, positive and transformative change, mental shift and personal growth.
I have endeavored to maintain and create sound and good relations in the area of human rights advocacy, literary arts activism, creative writing and arts fraternity as a whole armed with fabulous global approach. My life in exile has been a profound scholarship for mindset- shift. These tough times has taught me to adjust, to be steadfast and to be extra-vigilant. I crossed many borderlands. I have met ruthless immigration, military and police personnel upon my movements. I have been verbally, emotionally, physically and politically prejudiced. I will never back down from doing things positively.
I have lost many friends and also found many friends. I have developed a consciousness to love, to collaborate, to interact, to share, to exchange and to believe. Faith is revolutionary .It is the beginning of human success. It is anchored on traits of discipline to time, boldness, spirituality, dreaming big and a prayerful lifestyle.

The year 2020 and the other preceding years have also taught me to love myself , love my work , my creativity and grow my creative network ,to listen , to educate and to inform diligently .
I have met many people and many experiences in this journey. I am still hunting myself, I have to found out that animal, I call myself. It is my long and resilient walk to the destination called Mbizo CHIRASHA. I am still walking, it is a life time exploration, and an arduous expedition.

In my attempt to pass through the thickets of arts for human rights , I met a more prolific human rights and social justice hunter, author, accomplished thespian, festival curator, an acumen and an artistic Dexter Thomas Block. Thomas Block is the founder and President of the International Human Rights Art Festival based in the United States of America. IHRAF gives voice to the voiceless; protects freedom of expression, and uses creativity to highlight human rights and social justice causes around the world. We bring together all members of society through our programming, from artists-in-exile and at risk; to activists on the front lines of the struggle for rights and justice in their own country; to artists working in all media, to national and international politicians, government agencies, social leaders and celebrities. We believe that creative engagement with all members of the society is the surest path toward social justice and positive change.
I have grown creatively and steadily with the IHRAF festival. I am somewhere onto the anthill as I continue with my journey , I can safely and profoundly thank God for the blessing of this gift to discover the amazing thicket of human rights advocacy through arts, IHRAF.Iam the inaugural international /literary arts activism fellow of IHRAF ,was also Host/ discussant/Speaker for 2020 IHRAF LIVE Festival Projects and eventually appointed to the African Outreach Coordinator of the IHRAF.
My sun rose beautifully on the 29th of April. The month I have always loved even during days of shepherding goats unto the hems of Zvagona hills, hills were the umbilicals of my grand- kindred are buried .April is a month of abundance, especially for those that are cognizant of the power of rain and fertilized soil alongside a wise farmer/hardworking planter. Back to the Zvagona villages, when God blessed us with rains, we ate sweet potatoes, pumpkins, wild fruits and mushroom delicacies. We drank fresh cow udder milk
We grew so fast and strong. April was and is still a month of blessings. Rain is a gift, while water is life and food is the first blessing to humankind by the Almighty. Yes, we eat to live

.On the 29th April 2020. The PEN Deutschland Writers in Exile Vice President Leander Sukov with his Writers -in -Exile team and the Foundation of Free Speech in Germany awarded me a Free Speech Scholarship grant that lasted for 6 months from April to September 2020. The Scholarship grant helped me to blend and to bond my writings, my literary arts activism, my visibility, faith and writing motivation together. I collaborated, worked, wrote, initiated and exchanged with several international writers, culturists, activists and organizations. (The Writers-in-Exile Programme of the German PEN Center provides grants for writers who face persecution in their home countries. The German government finances this special program. The unique aspect of the program lies in the fact that we PEN members share the bond of our common profession. This bond is strong no matter what country the scholar had to leave behind. To our writers who are persecuted, mistreated, jailed or even tortured in their home countries we want to offer refuge in Germany. On their way into a new life away from their homes, we reach out to them in companionship).
Time has legs , it walks and of course it runs .Somewhere in the land of the brave , America is situated a trailblazing café of all assortments of poetry biscuits , flash fiction soups that wink like the jolt of rainforest lightening , a buffet of literary commentary as well as steaming cups of fictional cappuccino, the sweet aroma of letters and the beautiful scented digital walls of the fictional café brings contentment to all sure creatives .
Inside the café, you are welcomed by a band of poetry barristers. I joined the fictional café as the Poet in Residence and the greatest blessing is that a myriad of my experimental/hybrid writings serialized, featured, published and profiled on the digital walls of the Fictional Café. Jack B. Rochester and your goal getting team, I salute you for the Poet in Residence position and for your investment of your confidence in my writings and mutual collaborative efforts.
June 2020 brought another plot -twist in my life story .June is known of lung piercing cold and howling winds. Though it brought the winds, it also shat and brought by a gem on my cold whipped lap. You all know that the dream of every writer is to get recognition, local and international recognition. The dream of every exiled writer activist, poet activist, art for human rights activist is to find a community, a community where you share experiences. A community where talents and activism are horned, shaped, read and broadcasted .It happened to me in the month of cold (June). I got warmed, shivers , the worry of the cold and iron winds were remote- paused by my appointment into the UNESCO-RILA Affiliate Artist Network .I felt quilted, warmed, embraced and loved. I am excited to join a network of prominent artists from Zimbabwe, Africa and abroad. It is refreshing to participate , contribute , learn and share with this wonderful network .The UNESCO-RILA network is instrumental in informing , growing , shaping and improving the educational, literary and creative lives of displaced artists , exiled writers and creative activists. The network embraces the hopes, dreams and aspirations of active artists under threat from wronged political, economic, social and cultural settings. GRAMNet aims to bring together researchers and practitioners, NGOs and policy makers working with migrants, refugees and asylum seekers in Scotland. The network is currently funded by The University of Glasgow, whose academic community has a wide range of expertise in relation to these areas. The City of Glasgow is host to the largest population of refugees and asylum seekers under the dispersal policy as well as having a history of hosting large communities of migrants. The Network is coordinated by Bella Hoogeveen is the UNESCO Co-ordinator
Secretariat, UNESCO Chair: Refugee Integration through Languages and the Arts with a strong band of diligent program coordinators.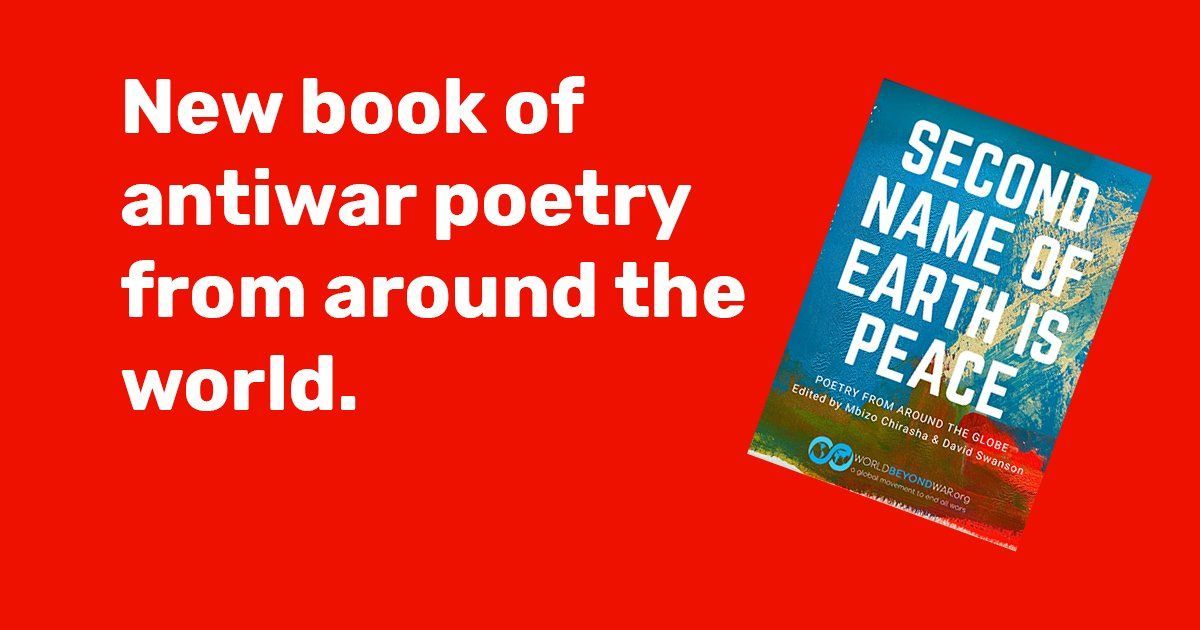 I skidded into July with mixed hopes and jumbled feelings, July is a cradle of whining winds, usually July whirlwinds jive PanSula and Sungura dances at our doorsteps .2020, July was the height of the pandemic (COVID19) madness and the malice of black violence perpetuated by primitive /archaic racial legions. I have also come to realize that war is a sign post to displacements, refugee camps, destruction, underdevelopment, death, poverty and hopelessness.

In my long journey to find the destination called self, pondering about the broken limbs of South Sudan ,the insurgence in Cabo Delgado province of Mozambaque , the ravaging fires of in Wagadugu , the death of humankind in Eritrea , Congo , Burkina Faso ,political polarity in Zimbabwe , rubbles of Xenophobia in South Africa , the irony of liberation , the paradox of freedom. I pondered wielding my spear , my pen .My pondering didn't disappoint .I met one experienced hunter of peace , digger of truth ,fighter of injustice , anti-war combatant , distinguished peace and conflict resolution expert David Swanson ,the founder and executive Director of the WorldBeyondWar.Org . We skinned the demon called War with pen , poetry and more proverbs to bring about a global offing SECOND NAME OF EARTH IS PACE, a collection of poetry by poets from around the world . It is the power of words, the power of literary voices and a diversity of ideas and cultures for the attainment of global peace . We continue to hack the DEMON called WAR through literary arts activism
ALUTA CONTINUA!!!

Oklahoma is a great land. It gave birth to wisdom, to maturity, to letters, to words, to poetry .Poetry is healing, poetry is our everyday language. We speak in poetry tongues every day of God. To you my great poetry camaraderie James Coburn, griot of Oklahoma. Together, we supplicated to the God of Poetry through our collabo- poetry tithe, Metaphors of the Rainbow. I know the God of Letters heard our proverbs inscribed on the colorful rainbow denims. 2020 is the Year of Letters, a paradoxical year.

After writing metaphors on the rainbow. I met the Poetry Chef and a prolific Rabbi of Letters Michael Dickel from the holy land of Jerusalema. The amazing Poetry Chef roasted and dished a sumptuous buffet of Nothing Remembers – a collection of scintillating ,mesmerizing poetry that delves into the cultural , social and political experiences of the great poet ,his land and travelogue. The Poetry Chef is an epitome of literary consciousness, poetry promise and all that is dexterity.
One great engagement with the poetry Chef is a raving review of his Finishing Line published Nothing Remembers that I did in TIME OF THE POET REPUBLIC-a digital webzine and Cultural Weekly( an international space of cultural arts world) .Dr Michael Dickel stews and roasts poetry , the Poetry Chief is an amazing editor . He edits, teaches and curate literary arts, literature and creative projects . The doyen is now the Managing Editor of the internationally acclaimed Journal Bezine.com. We have walked and fried poetry meatballs together. On the 10th Anniversary of the 100 Thousand Poets for Change (100tpc.org), a global poetry for peace, social justice and dialogue among civilizations organization founded by another acclaimed Editor, international Poetry Curator Michael Rothenberg. I collaborated together with Poetry Chef Michael Dickel, Michael Rothenberg (100tpc.org), Comrade Poet John Anstie and African Poets in producing the ALL AFRICA POETRY SYMPOSIUM. Dr Dickel led He was core-team members of the Bezine.com in spearheading the literary genius emerita G Jamie Dedes memorium magazine .
After drinking spring water unto the fringes of Kirinyaga, I trudged through the mountain valleys. I met the tigress of African poetry Nancy Ndeke with her pen, her binoculars and stubbed Dunhill cigar. Ndeke is a teller of the African tales. She writes paradox, hyperbole and wisdom. Paradox raining on the red clay earth of Africa. The realities and complexities of Kenyatta- land, the wisdom of African grandmasters. Kenya is the great land literary promise ,the land of Beatrice Athieno-Ahere ,the land of Michael Mwangi Macharia, the land of JERUSHA Kananuh , the land of Anne Njenga ,the land of Lucas Wafula the land of Ngugi Wa Thiongo, the grandmaster of African literature . Gorata Mighty Ntswabi is Botswana , you keep the poetry fires blazing .

Up the hill beyond Nyiragongo and Nyamulagira antihills ,dawn rise with the fast rising princess of poetry Awadifo Olga Kili- an upcoming and young writer ,human rights lawyer and social justice activist. She is one among African promise of Letters. She is currently the Social Media hand at the African Writers Caravan , a blog -zine of young and rising African poets and writers under my curatorship(Mbizo CHIRASHA). The Kili kindred wash and drink words.
Cameroon, you are blessed , you birthed your son the same time with the rising of the sun. The son whose heart carry the tears, the sweat, the horror, the shame and the greatness of the land . The son whose name I must call African Prince , Nsah Mala. I met him within thick forests of Facebook , we were picking digital figs and poetry berries .Upon arriving home , Cameroon ,our home we found our kindred had plenty of food but tired of war and hungry for peace , we gathered the tears of our people into poetry great collection , CORPSES OF UNITY .Ngam Emmanuel , I see you with your great psalms of poetry .Geraldine Sinyuy ,my comradely sister-your pen is a weapon to clean wrong off the land . Samuellah Conteh, the lioness of SeiraLeone. I see you with your pen, your spear boldly inscribing the truth on digital thickets.
Tracy Yvonne Breazile, our book of poetry rhetoric's will be roasted into a delicious literary meal in few days. I call you and invite you to dance with ECHOES OF AFRICA, a rhythmic collection that was born out your wisdom, dexterity and prowess. You are an African princess whose grand kindred was displaced into the heart of America- land. My Poetry laureate and publisher Emeritus Gloria Mindock ,the Cervena Barva Press is my home . A haven of literary excellence and book publishing prominence.Melisa Begley poet of Kentucky , Miroslava Panayotova the lioness of Bulgaria – you are great artistic heroines, your reflections are deep and so profound.

My long time Jambiya Kai is here too . She is an adorable fighter, endured the wrath of the devil, the lashes of pandemic and the thrashes of xenophobia. She pens poetic psalms that sends xenophobes, sinners, killers and dare-devils to vomit sin .Her writings is a word catalyst that transfigures decadent warlords and pricks the demonic hearts of blood mongers. Dear South Africa, Jamibya is your writing gem. Lola Thomas is our comrade sister with a basket of filled with many talents , her basket of creativity is filled to the throttle with delicacies with recipes from Italian spas as, comical poetry from Zimbabwe , dancing catalogues from Gugulethu , parody from Nigeria sermons from Spain and all other assortments from all over the world , her digital creative basket is the Diaspora(n)online , a powerful digital magazine . Iam blessed to be the Associate Editor/Writer.
Tafadzwa Muzondo is a prolific Zimbabwean artist, festival curator and theatre producer. I worked with the doyen from dust streets of Highveld's, the old location of legends and heroes. Muzondo has mastered the art of human rights curatorship.Nyamasvisva is an award winning artist producer with his last grand artistic offing in 2020 being the Zimbabwe Human Rights Festival. Over and above. Tafadzwa Muzondo is the founder of EdzaIsu Theatre Organisation . The Curator of Bira reNhetembo and more accolades .Zimbabwe got talent.

Poet and academic Colin Herd of the University of Glasgow Creative Programme , Iam greatly mesmerized mesmerized to have read for the University students and academics through the glassy windows of Zoom under the moonshine of Scotland , in this new age of the New Normal .What a poetic breakthrough and was window of literary exchange .The opportunity opened other many expeditions and gestures of creative engagement across borders.

Monk Arts and Soul Magazine is found in the land where the Queen gave birthed to the Prince .The land that gave birth to artistic gems like Sophie Levy Burton. Monk Arts and Soul is a wonderment, I got to be in the same literary, soul and artistic golden pages with such luminaries like Neil Ashley, the founder and the Editor emerita of the acclaimed UK Poetry publishing stable Blood Axe and more other legends in the United Kingdom.
My words and poetry are also sanguaged onto the amazing pages of the Ink Sweat and Tears, Iminspired, UNESCO-RILA(gramnet.wordpress.com) ,the Blackwell Pamphlet of the Oxford School of Poetry, FemAsia Magazine, African Crayons, Sentinel UK and many more and more .SpokenWord online founded in Paris and moderated by David Leo Sirois is a wonderful international project . I met so many great poets on this great spoken word gig. Festival de Poetry de Medellin is a haven of poetry and letters (Spanish and English). Fernando Rendon is the pacesetter, the paragon of festival poetry. Aluta Continua. Antje Stehn in Italy founded and curated the Poetry Passion through the Rucksack Voices of Diversity carries the bright torch of artistic greatness.
---
I cannot fold my end of 2020 paradoxical eulogy instalment without mentioning my literary twin sister , my activism sibling and my revolutionary comrade in letters Darcie Friesen Hossack, a multi- award winning Canadian editor , storyteller, writer and trendsetting managing Editor of Word City Monthly- a multi-genre publication under the umbrella of the Time of the Poet Republic. The prolific sister carries within her blood splashing work ethic. Her brilliance is beyond human touch. A scepter of literary consciousness, resilience, hard work, stead and creativity .
Time of the Poet Republic and Word City Monthly are rapidly becoming rich thicket of poetry apples, fiction berries, nonfiction figs and literary diversity. Darcie Friesen Hossack ,your collaborative acumen- ship with the fiction writing titan Sylvia Petter, prof emerita Olga Stein, mesmerizing storyteller Cameroonian Geraldine Sinyuy, the tigress of Kirinyaga Nancy Ndeke, the unmatchable editor poet Lori D Roadhouse Haney, legendary poet Jane SpokenWord and Acclaimed literarist Clara Burghelea ,Viva!

Viva! Comrade Sister Patience Chiyangwa Zimbabwean Poet extraordinaire. Writer Ethel Kabwato literary comrade with several stories published home and abroad. Byron Adonis Mutingwende , high rising media corp , unifier ,motivator and lover of words. Edward Dzonze, you are a great force, keep writing. Robson Isaac Shoes Lambada , your pen is your sword. Tanaka Chidora, your poetry demands the reader to drink silently and regurgitate diligently.Winston Antonia, our multi-award winning scribe , we await more cultural arts news in 2021 and beyond.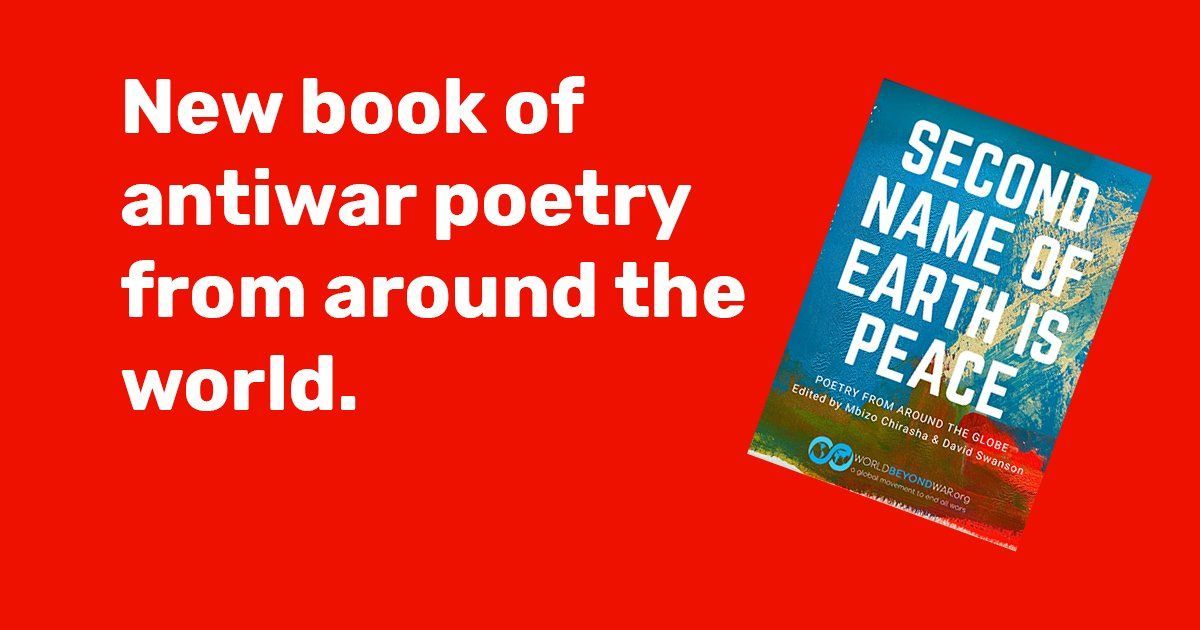 2020 was year of wonders ,tears, miracles ,, death , conspiracy , hypocrisy ,blessings , discomfort , hopelessness ,barbarism ,archaism and change . The year of the abnormal, the year of Zoom, the year of Stream Yard and the year of Facebook Lives. The year we walked into the new age of the New Normal .2020 , a year that trembled with paradox. We peep into 2021 through windows of hope and the promise of healing.