The virulent pandemic spat the venomous saliva of death unto land. The COVID19 Pandemic has strangled our dignity, we have become wretched orphans walking on this dying earth . Despair and hopelessness killed our promise of life . Judith Elsevier Robb, a wonderful photography artist captures nature with that excellent eye of a prolific reader , ardent naturalist and a super- talented observer. Her mesmerizing love for nature* images are a documentary of beauty and wonderment .The wisdom of these images entails us to view life unto the other side of the coin . We are thrilled and entertained to forget about rough experiences and painful jabs of COVID 19 pandemic . This photographic collage is an imagery of hope and a metaphor of light to all of us . As we were heavily bewitched and bereaved by the cruel tides of COVID 19 Pandemic. This instalment attests that our visual artist and avid worldview -reader Judith Elsevier Robb is a prophetess of light and soothsayer of the promised land . Her beautiful images are a prophecy of light ripping off the mist of fear , anxiety and despair from our hearts . It is our singular honor and profound pleasure to publish this super- photo artist Judith Elsevier Robb and this is our special legendary profile . Aluta Continua- ( Blurb by Mbizo CHIRASHA)
Roses from the International Rose Test Garden in Portland, Oregon, USA. If you visit the garden from April through October, you can walk among 7,000 luscious rose bushes.
This tiny frog, the size of my thumb, was hiding underneath foliage in the Birmingham Botanical Gardens in Alabama, USA. At 70+ years old, crawling through the garden was not easy, but was well worth it to capture this little frog.
Sunset at Gulf Shores, Alabama, USA. This beach with its blue water and white sand is an ever-changing scene, especially as the sun sets.
Judith Elsevier Robb – I am a fun-loving, world-traveling, camera toting amateur photographer, who lives in the USA. I've lived half my life in lower Alabama, the other half in San Francisco, California, with lots of extended stays around the globe. I love capturing and sharing the world around me one photo at a time. See more of my photographs on Instagram: @juditherobb and @myparismemories.
TIME OF THE POET REPUBLIC CURATOR( Mbizo CHIRASHA)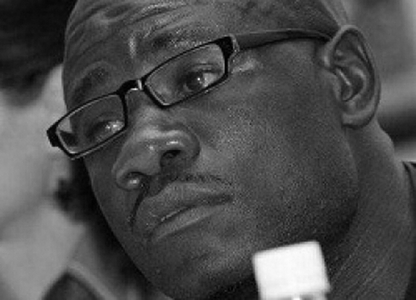 Author of a Letter to the President (Zimbabwe) Co-Author of Metaphors of the Rainbow (Malawi). Co-Author of Whispering Woes of Ganges and Zambezi (India, USA). Co-Editor of SecondNameofEarthisPEACE (WorldBeyondWar.org, USA)African Contributor Poet /Essayist at Monk Arts and Soul Magazine (UK). DitchPoetry( Alberta University,Creative Writing ,Canada). Poetry Potion( Canada). FullofCrow(Canada). Scarlet Leaf( Canada). PoetrySoup( USA). PoemHunter(USA).OneGhanaOneVoice(Ghana).RhythmInternationalVoices(Canada).AfricanWriter.com(Nigeria).OviMagazine(Finland) Atunis Galatica( edited Agron Shele, Belgium). BlackWell PoetryPamplhet (Oxford School of Poetry, UK). Litnet ( South Africa) . OfiPress( Mexico City). FemAsiaMagazine (UK). InkSweatandTears (UK). Squackback (USA).The Poet a Day Zine (founded by the late Maestro G Jamie Dedes, Brooklyn, and USA). DemerPress International Poetry Series (curated and edited by Hannie Rouweler, Netherlands). World Poetry Almanac Series( Curated and Edited by Hadaa Sendoo, Mongloia). Poesi. Is Journal (edited by Peter Semolic, Slovenia). Festival de Poesia de Medellin (founded and directed by Fernando Rendon, Colombia).DIOGEN Magazine (Turkey). RuckSackPatchPoetry, Voices of Diversity (Passion for Poetry, curated by Antje Sehn, Italy). Cultural Weekly ( International Space,USA) . Zimbabwean (published Wilf Mbanga, UK) .WordCity monthly (curated and edited by Darcie Friesen Hossack, International). IHRAF Publishes (founded by Thomas Block, NewYork, USA). Diasporan Online (founded and edited by Lola Thomas, Spain) .New Best African Poets (curated and edited by Tendai Rinos Mwanaka, Zimbabwe) and more.