One prolific poet to come out of the cracks and crevices of the land of Malawi formerly Nyasaland is great Literalist and Poet extraordinaire Jack Mapanje . Yes ,today many poets have been and are being born in Malawi . I say Jack Mapange is the godfather of Malawi Poetry and the King of literary artivism.Though this poetic blurb is not only dedicated to godfather Mapanje but it is also a tribute to the shining glory of African literature and a rhythmic ululation to the birthing of new voices .And that is my story of today . This special blog is a beautiful tribute to a powerful- powerhouse , fast rising Publisher – Poet Lughano Mwangwegho, a widely published , acclaimed literalist and a great poet based in the great land of Malawi. Lughano Mwangwegho is the Founder and Publisher at Footprints Publishing House.
Footprints Publishing House's primary objective is to promote writing of all genres and uplift the writers' welfare by according them a platform to publish their work with ease. With an affordable set-up fee, writers of all backgrounds and ethnicity have their eBooks and paperbacks sold internationally and has since tattooed his publishing fingerprints on digital walls of Amazon and other international book stores – a wonderful and mesmerizing achievement .The publisher has since catalogued notable poets and writers from across Africa and beyond that includes Jabulani Mzinyathi Ndlovu( Zimbabwe) , Geraldine Sinyuy( Cameroon) , Chrispah Munyoro( Zimbabwe), Akimana Divine( Rwanda) , Mbizo Chirasha( Zimbabwe) ,James Coburn( USA) and more other rising writers .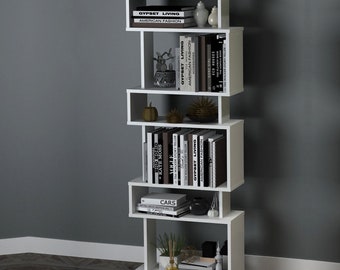 FOOTPRINTS PUBLISHING HOUSE ( CATALOGUE)
Roses Have Thorns: Violets are blue
Subilaga Mulaga Jana, a Malawian goddess of poetry, herein, weaves anger, love, passion and joy with words to express herself in free verse. She shares her sweet cries of joy cascading in unremorseful tides of her tears. She reveals a bitter laughter of pain echoing in voices of others.
Her poetry feeds the soul with a message of hope, strength, peace and love.
ABOUT THE AUTHOR
Born on 30th August 1980, Subilaga Mulaga Jana, whose journey as a writer began when she was ten years old, has had poems published in various magazines and anthologies. Gone baby gone, was featured in Alfred Nsadala's anthology, Death of an idea.A deep spiritual person who is very attached to nature and enjoys spending quiet moments alone, Subilaga is incomplete if she doesn't include gardening, cooking, photography, baking, interior decoration to her long list of past time activitiesShe holds a bachelor's degree in Business Administration and an Advanced Diploma in Marketing.
Metaphors of the Rainbow: Poetry
As do the souls of Men reflected on their actions and words in this arena of the incessant flow of the River of life that answers to humanity. From the land of the Brave (USA) and other accolades from history, comes James Coburn, a world acclaimed master story teller in verse. From the heart of Africa, the cradle of man, is the great griot black poet Mbizo Chirasha who has remained a fugitive from his home country of Zimbabwe for his courage and bravery in daring to question the leaderships in office about corruption and human rights abuse. What a twosome!!
To read through their incredible book, METAPHORS OF THE RAINBOW, is to be invited to a surgical room where injustice is being addressed by un-apologetic poetic surgeons with no visible anesthesia, with microscopic detail. Sharp metaphors, drilling imageries and the prowess of a river smooth, sure and guaranteed knowledge of its power, delve deep into the social tumors of injustice as it's stared at and condemned in classical hyperbolic phrases that ring into the readers ears long after putting the book down.
Experience in the field of fighting injustices in human rights related situations, has birthed incredible verses that resonate with each man's wordsmith excellent recital. That this book is dedicated to world poets of resilience, resistance, human rights crusaders and social justice advocates goes to showcase art rising to the fore of leadership in writing to right the wrongs that plague societies and individuals in our world. Come sample the awesomeness of the rainbow rich in its bitter sweet array of verses.
A must read for all
Nancy Ndeke, Author of A Bridge to a Bridge Through a Bridge
A Love Triangle , A Play
Set in northern Malawi, the story in A LOVE TRIANGLE evolves around two families whose children are about to tie the knot. Jane, an ambitious young woman dreams of finishing her journey of life in the city. She turns down Jembe's hand in marriage and opts for Nkhalo who has just returned to the village to look for his father's missing canoe. Her dream is shattered under bizzare circumstances.Nkhalo's heart, then, falls for Maji, Jane's friend. Does Nkhalo succeed in leading her to the altar?
Music in the Wood: and other folktales
Geraldine Sinyuy projects original and ancient Africa through raw folktales that are a concoction of fantasy, identity and beautiful language. The master storyteller depicts African indigenous knowledge through old tales once told by long gone story weavers. The great stories told by great-grandmothers of her land are manifesting in her as she now wields her pen to retell, revive and resurrect them through lyrical dexterity and literary prowess. From these wonderfully weaved stories, we mine civilization and barbarism of ancient communities. We also learn with gusto the moral fabrication together with the socialization and the politicization of the human past. These folktales are grandiose revelations that the ancient communities were highly learned, creative and educative; and that their books of wisdom still exist especially through our lyrically able Geraldine Sinyuy.

Lughano Mwangwegho is a poet, a playwright and a publisher. His remarkable versatility made him establish Footprints Publishing House. His five books, four collections of poetry and a play are being sold by different bookstores across the globe.
TIME OF THE POET REPUBLIC CURATOR( Mbizo CHIRASHA)
African Contributor Poet /Essayist at Monk Arts and Soul Magazine (UK). DitchPoetry( Alberta University,Creative Writing ,Canada). Poetry Potion( Canada). FullofCrow(Canada). Scarlet Leaf( Canada). PoetrySoup( USA). PoemHunter(USA).OneGhanaOneVoice(Ghana).RhythmInternationalVoices(Canada).AfricanWriter.com(Nigeria).OviMagazine(Finland)   Atunis Galatica( edited Agron Shele, Belgium). BlackWell PoetryPamplhet (Oxford School of Poetry, UK). Litnet ( South Africa) . OfiPress( Mexico City). FemAsiaMagazine (UK). InkSweatandTears (UK). Squackback (USA).The Poet a Day Zine (founded by the late Maestro G Jamie Dedes, Brooklyn, and USA). DemerPress International Poetry Series (curated and edited by Hannie Rouweler, Netherlands). World Poetry Almanac Series( Curated and Edited by Hadaa Sendoo, Mongloia). Poesi. Is Journal (edited by Peter Semolic, Slovenia). Festival de Poesia de Medellin (founded and directed by Fernando Rendon, Colombia).DIOGEN Magazine (Turkey). RuckSackPatchPoetry, Voices of Diversity (Passion for Poetry, curated by Antje Sehn, Italy). Cultural Weekly ( International Space,USA) . Zimbabwean (published Wilf Mbanga, UK) .WordCity monthly (curated and edited by Darcie Friesen Hossack, International). IHRAF Publishes (founded by Thomas Block, NewYork, USA). Diasporan Online (founded and edited by Lola Thomas, Spain) .New Best African Poets (curated and edited by Tendai Rinos Mwanaka, Zimbabwe) and more